Hi all,
several requests reached me asking for a repost of my Harry & Dawn Centaur morph.
Well, here it is! Within the attached zip file you'll find some instructions how to apply the morph...
Have fun & happy rendering!
Oliver (hemi426)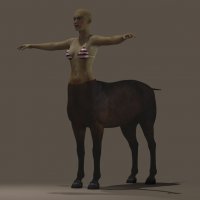 PS: I am quite busy at the moment (in a very positive way), so not too much time for 3D creations.