Hey Linda
A lot of detail in that scene...looks good. Your laptop was working! Glass is not easy. I couldn't get it at all until I started using P11, and even then the lights have to be just right.
I fell off to sleep watching TV...I must have dropped off during Andy Griffith, and missed Gomer, and Green Acres altogether...haha.
I zipped up the Tuxedo Cat Heart pose and will attach it to this post. It may take awhile for me to do the set so I'll release this one now...it's in a runtime folder and should place the two poses, left and right, in the Poser Legacy Pets folder. Enjoy!
I just used the plain
tuxedo black color from the set on page 444 of this thread
.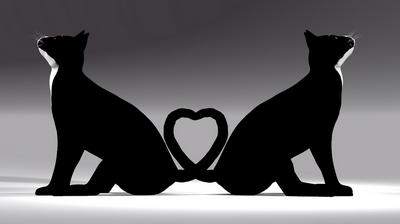 Last edited: