Extraordinary
Contributing Artist
So I thought it was about time I put together a thread for the outfit I'm working on.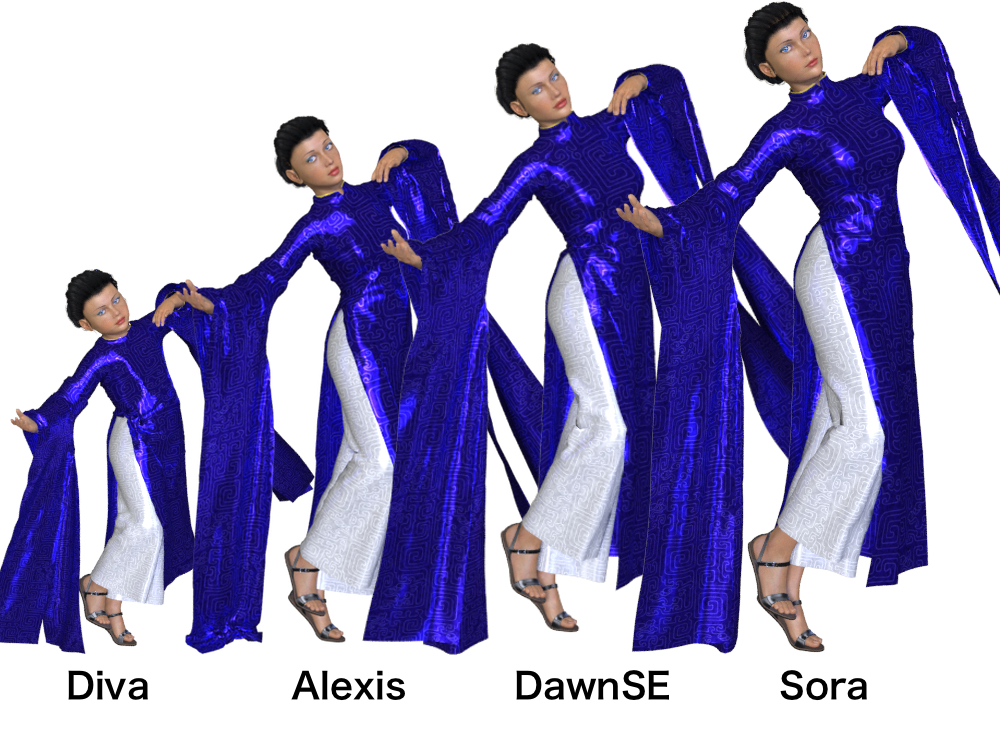 First go at matching morphs for Diva, Alexis, and Sora.
I haven't posted much on it recently, because I've been fiddling with lots of little bits to refine the morphs, and the textures. It will be a dynamic outfit in a few parts. The pants that go under the dress (which include invisible straps to hold them in place that should work in DS as well). The traditional dress with full length sleeves.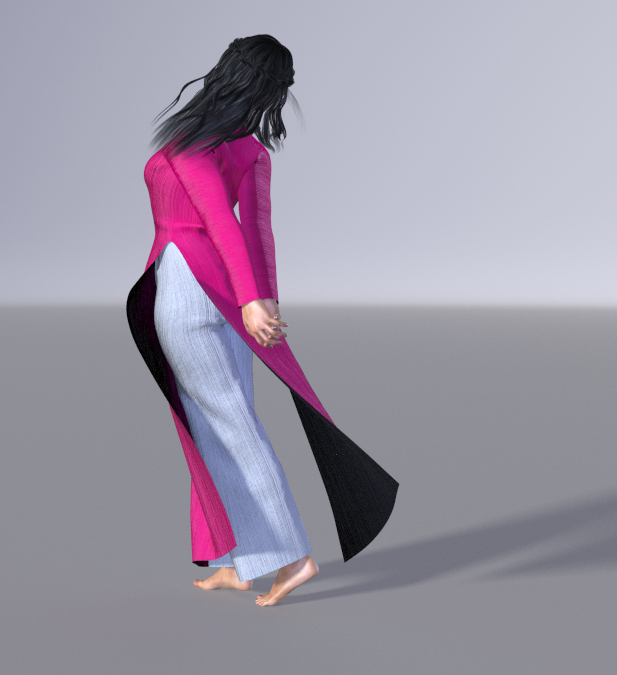 A test render of Dawn done in Superfly.
A fantasy dress with no sleeves.
View media item 1470
And as a separate dynamic prop the long kimono sleeves that can be used with either dress or on their own.
All four parts will have built in morphs to size them Sora, Diva, and Alexis. I'm not sure yet how many textures I will have. One of the things I've been spending a lot of time working on, is trying to make sure the patterns stay the same size across all the outfit's parts. I will also include my silk materials I made for Luna's outfit, which will allow for easy recoloring.