My first render in a good few weeks as I play with other pastimes, but Poser still has a draw and I am still buying some new content here and there.
Caoimhe has had a change of hair colour along the way as well.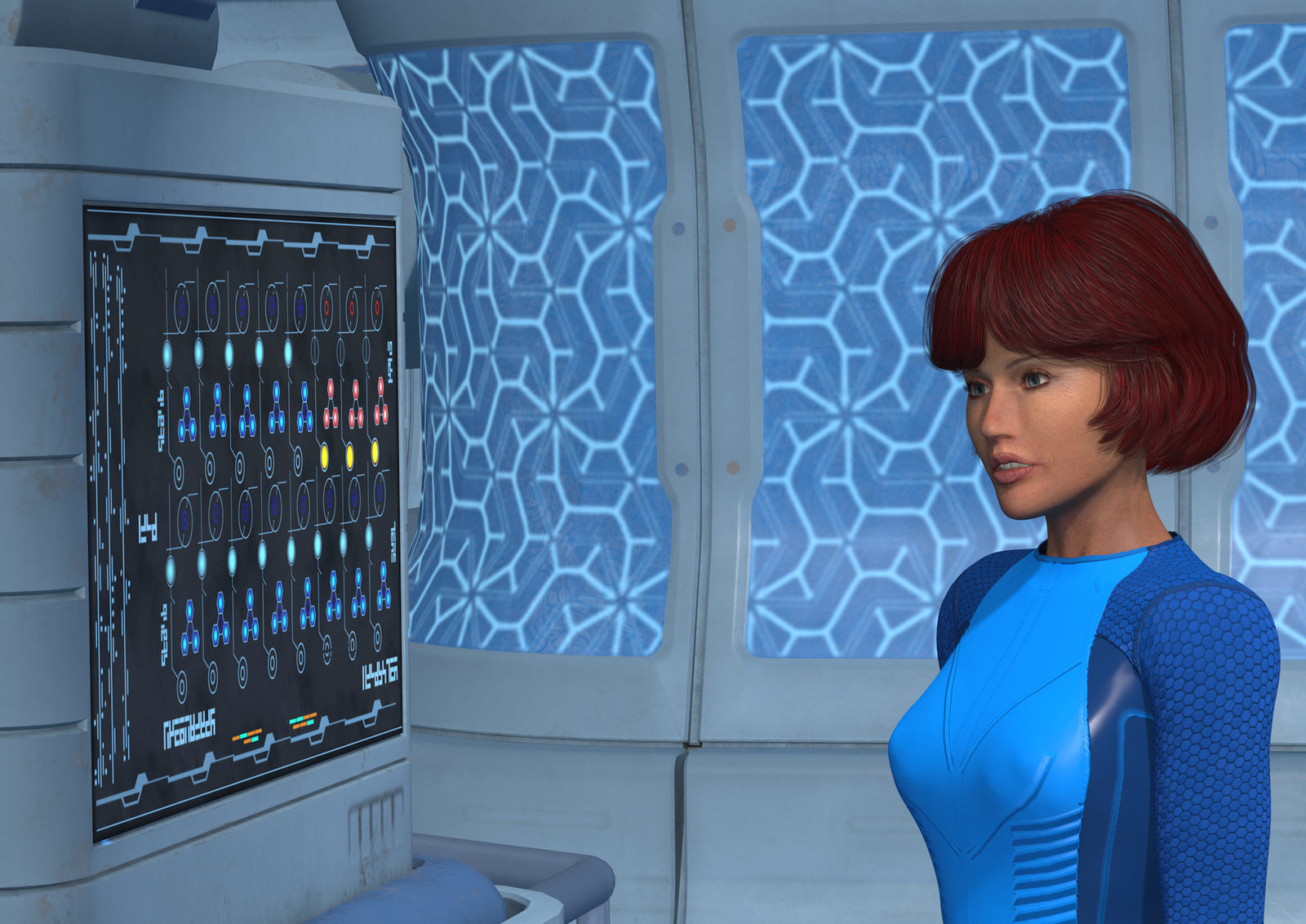 Suit is the stunning Borghild - Cyber Sci-fi for Dawn by Hunter3D.