HW3D QAV Queen Bee
Staff member
QAV-BEE
Come one, come all...if you're not too shy, share some images of yourselves!
I am typically not someone who shares pictures of me, but I'll make an exception here and start by posting images of the HiveWire Crew!
I have had the pleasure of meeting both Lisa & Chris in the last 2 years
This is Lisa and me with our husbands when my husband & I went back east in July 2014. It was unfortunately just a quick meeting over lunch (yummy, Philly Steak sandwiches...thank you!) but it was so great to meet them!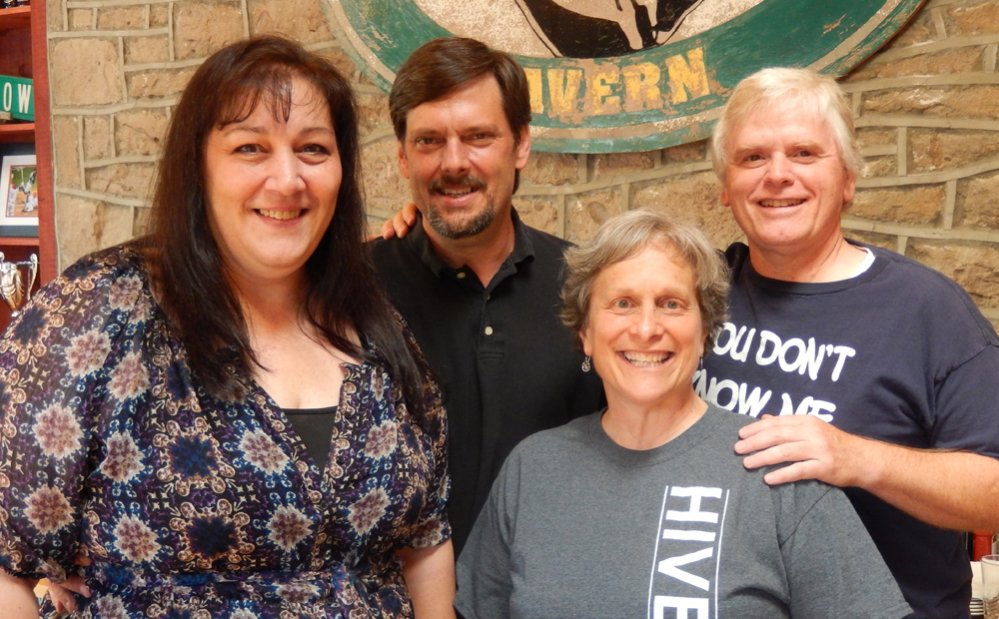 This is Chris & me with our spouses when Chris & his wife came up to our town this past August. This was a bit longer visit, as we spent the day together, showed them the area, and had this delicious dinner at our favorite Chinese restaurant (thank you!). This is the only way I was able to be taller than everyone else (I'm just 5' 1/2" tall)
)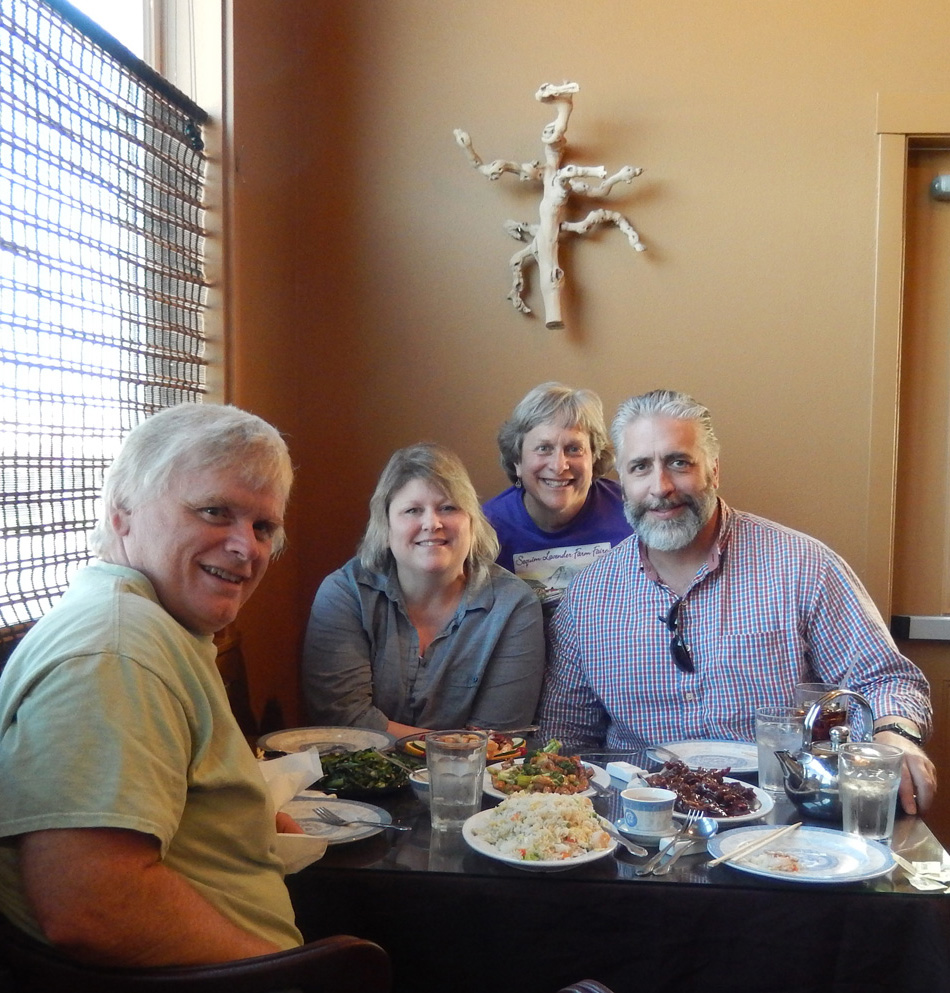 And this is Chris with Paul Lessard at Comic Con in Utah in 2013 - I've not yet met Paul other than in our Skype meetings, but hopefully will soon!