Someone on the old forum was griping about not having enough stuff for Harry to wear, so that (along with a pet project of my own) got me started posting teasers of my progress. When the old forum crashed I kinda got sidetracked by other projects. However, I've started back to work, after enjoying Chris' new thread about how Harry came to be.
I am going through and re-doing all of the tassels to reduce the face count, since each of the original tassel groups (which you can see in the test renders below) had 150,000 faces to it (Poser's Cloth Room did NOT like them!!!!!!). The new version which I'm working on has 980 per tassel (well, group of three, actually). That has reduced the simulation time DRASTICALLY, but due to the re-done mesh, I actually like the result better. The new UV map for the tassel is much better too; it would actually work to use a trans map like trans-mapped hair.
To lead off with a few old renders: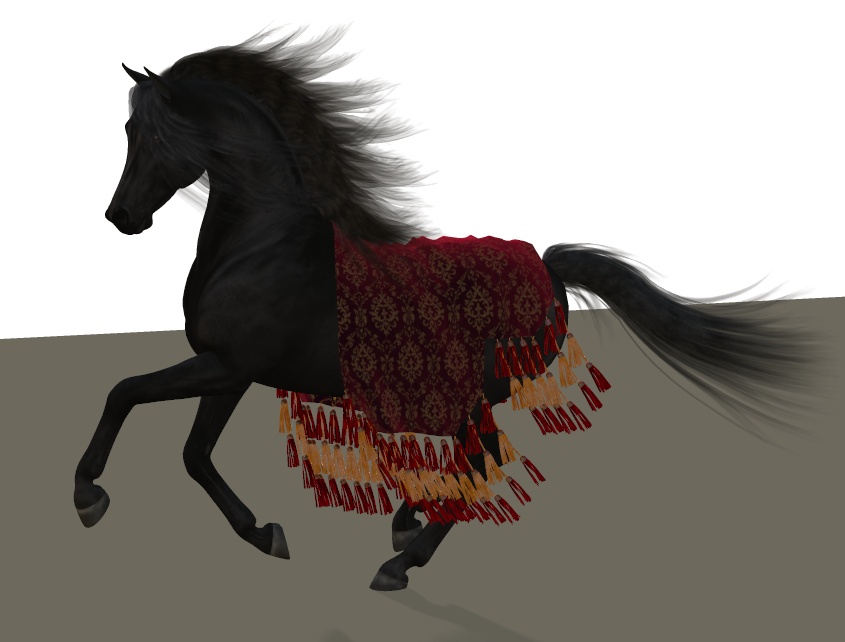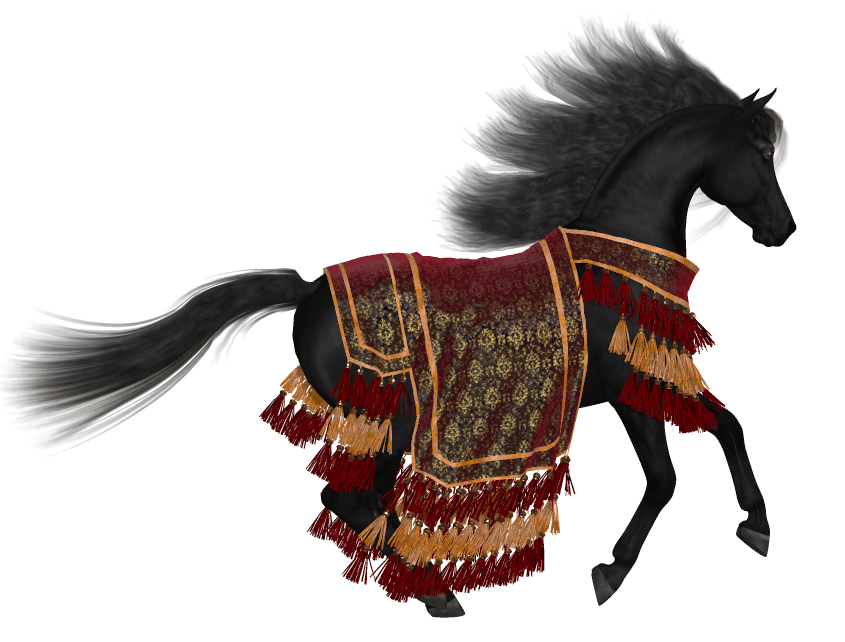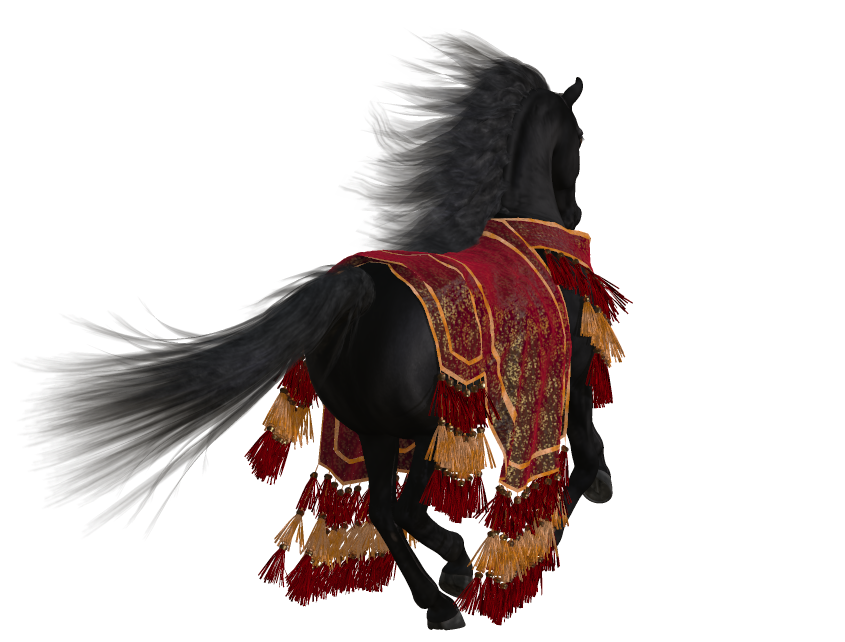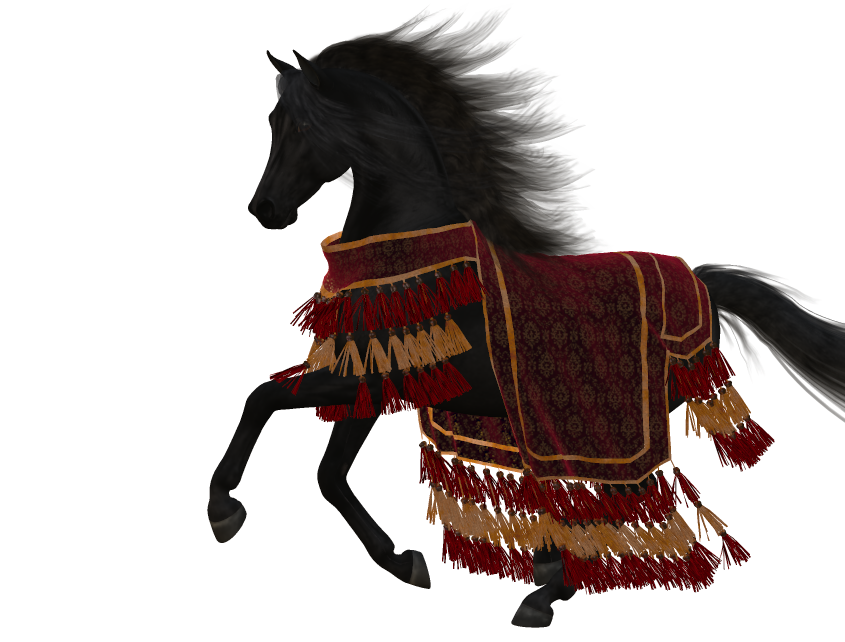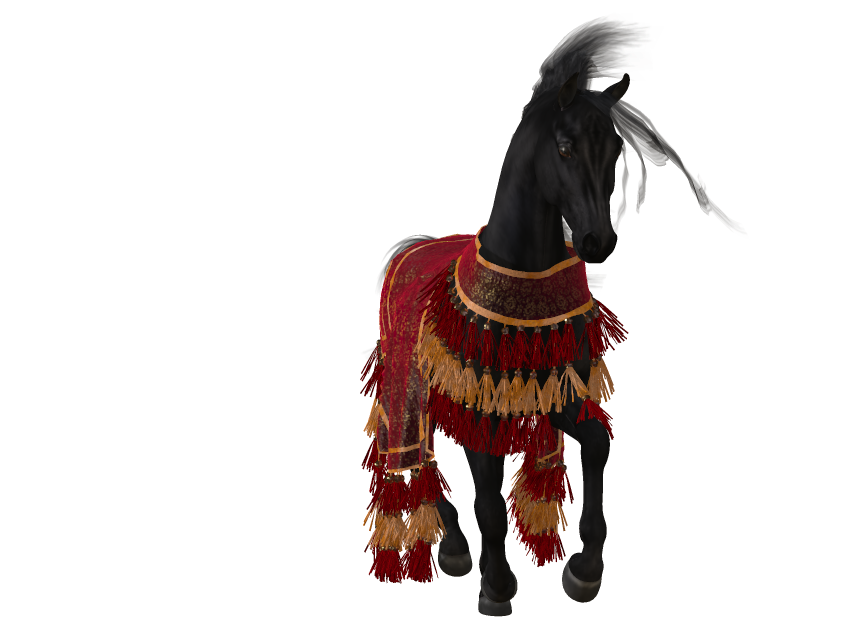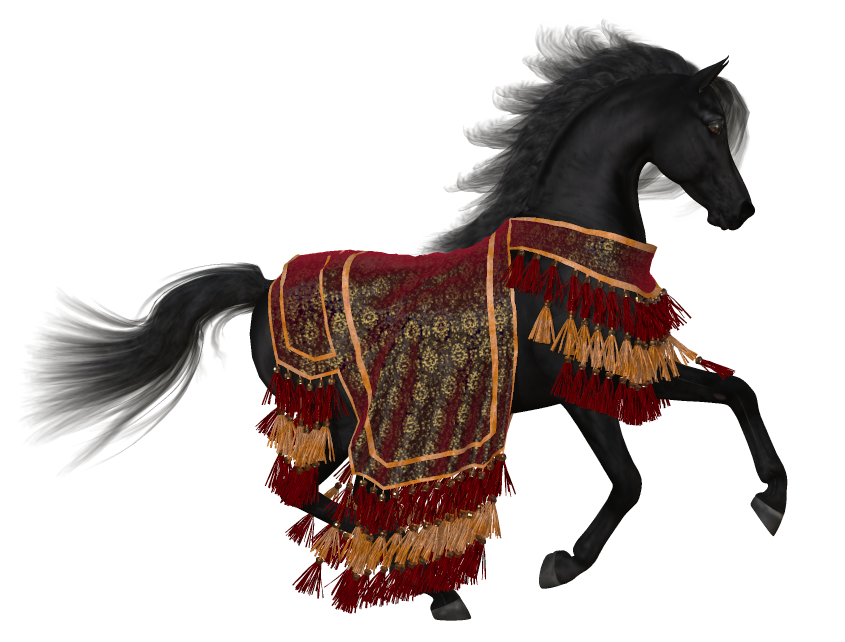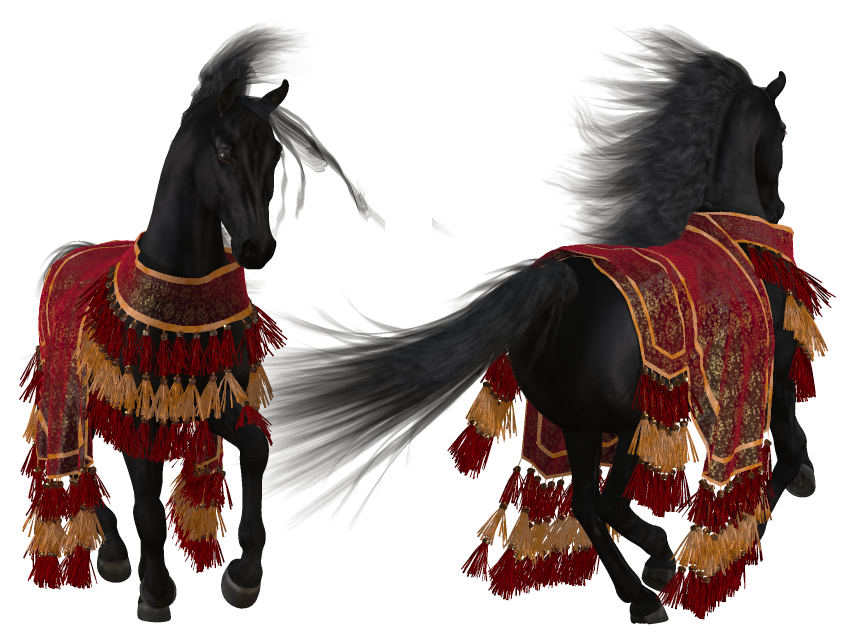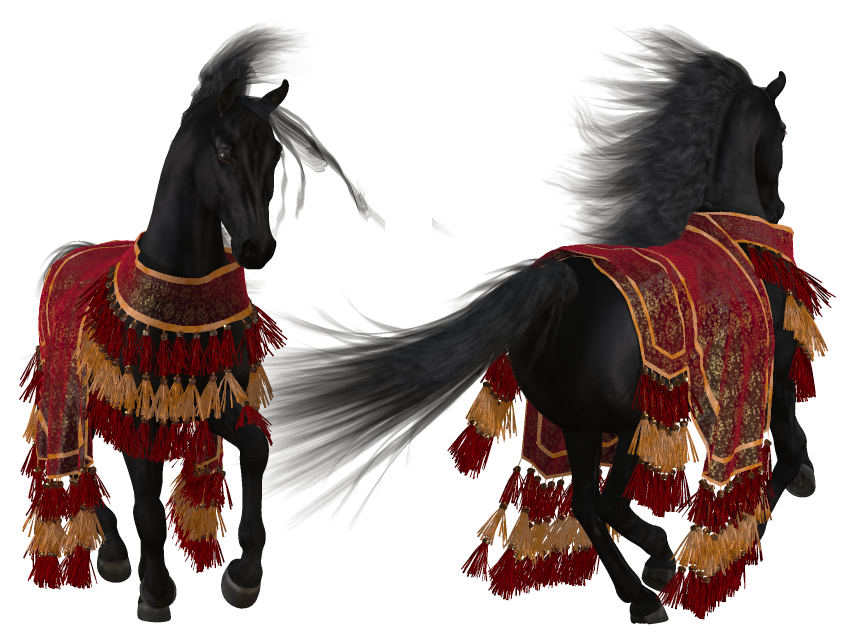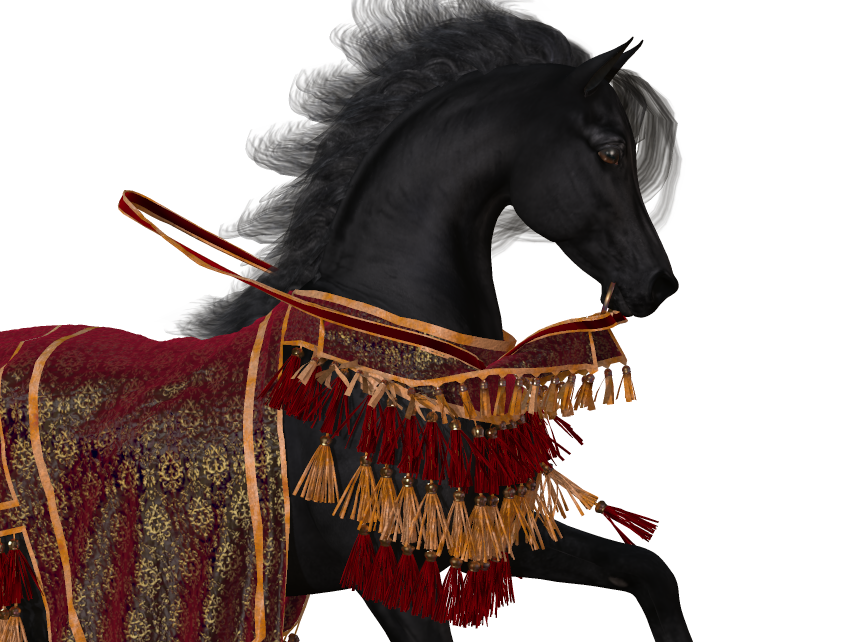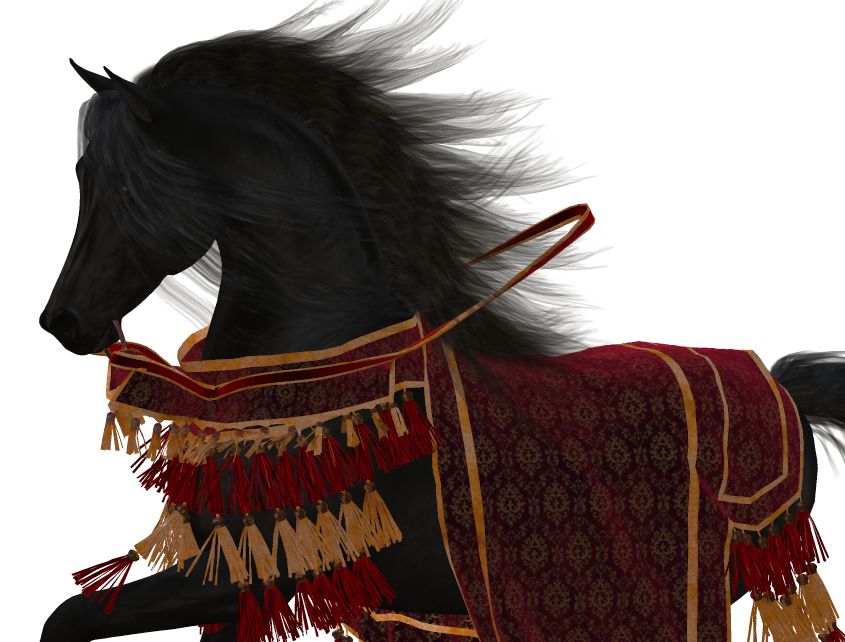 This is the "new and improved" version of the tassels; the lo-res tassels that I did on the reins were too l0-res, so this is somewhere in between the original blanket tassels and the rein tassels.