Esteemed
Contributing Artist
~Body Type-10 for Dawn~
I have been working on this one for a while (Poser+DS). It's the opposite of some of other voluptuous physiques I have done before, more on the skinny and slender side.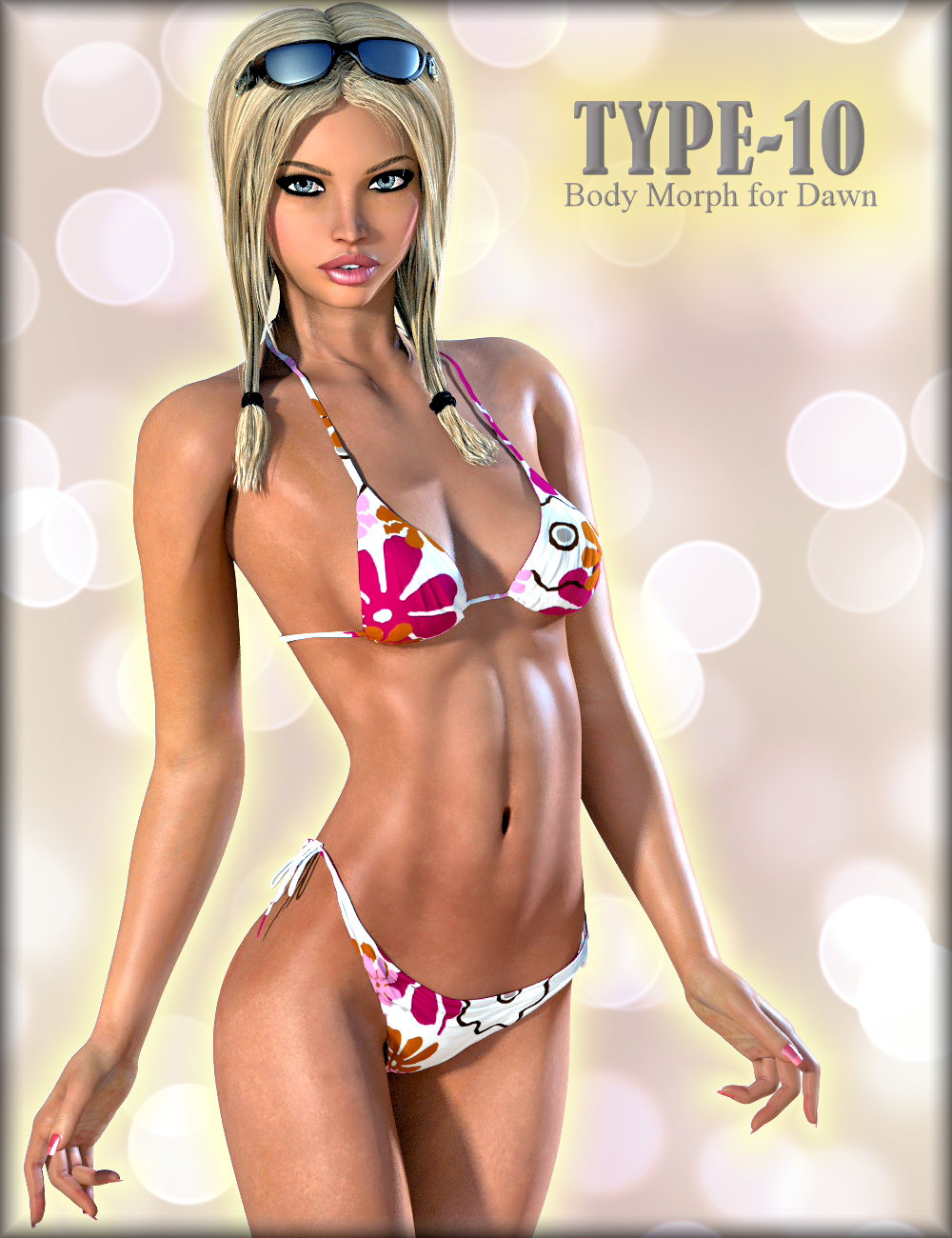 Here are the 3 views, where you can see the smaller proportions. She is skinny, with small hips and breasts, but not anorexic.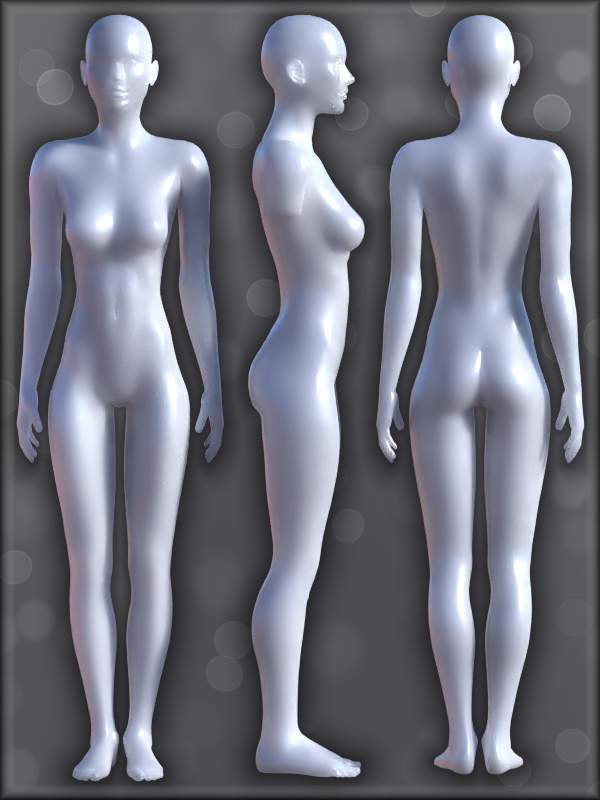 Here's a close-up torso detail comparing Type-10 with the default Dawn.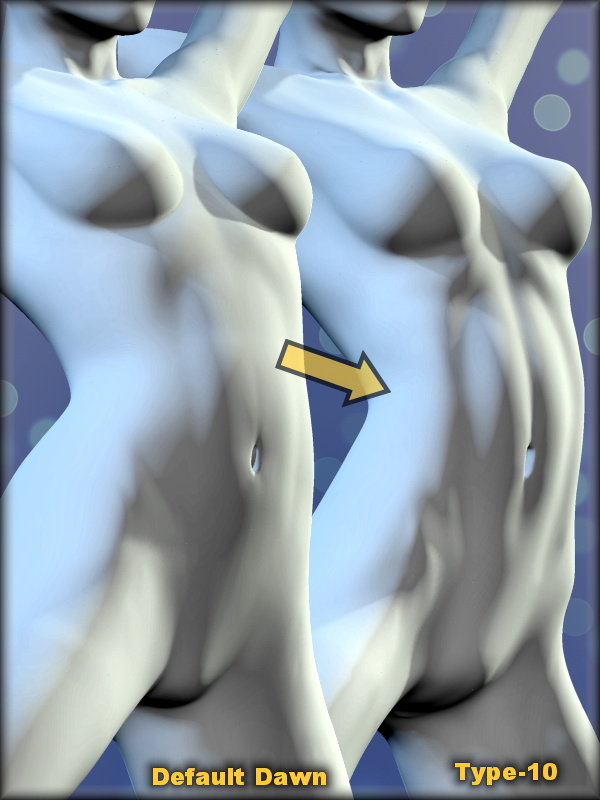 As with most of my "Body Type" series, this changes not only the shapes, but also the body proportions, like hip and breasts positions, torso length, and so on. It's now in beta-testing, and looks like the rigging might need some adjustment.