Extraordinary
Contributing Artist
So an interesting thing happened. I've made a very simple shader to give a raw silk sort of look. Interestingly the backfiring polygons in Superfly and turning black, and I'm not sure why. When I add an image map, I get a shadowed version of it on the other side, but for some reason without one, I'm getting black.
Here's what I'm talking about: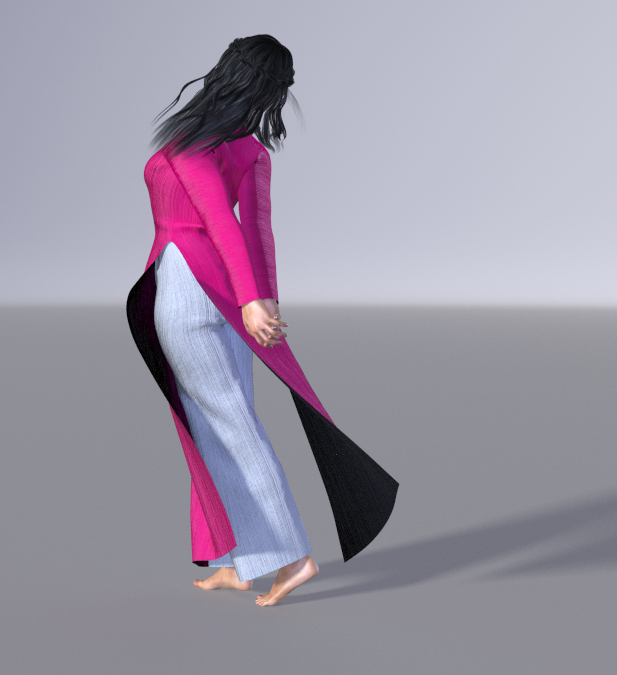 A test render of Dawn done in Superfly.
The lining has become a thick solid black.
Here's a screen shot of the material:

Now I did change the Geometric_Edge_Color to white after I did the render, because it was black and I thought that might have been it, but it didn't make a difference. In Firefly I get what I more or less would expect: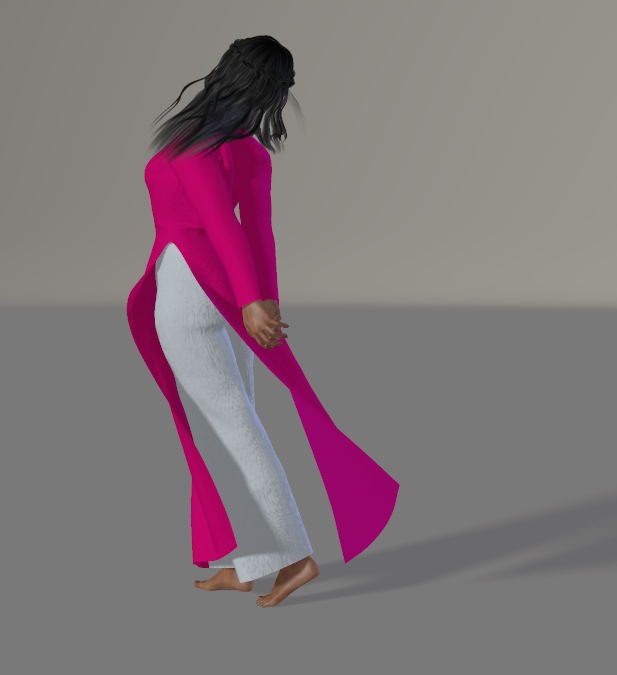 A test Render in Firefly of my Ao Dai for Dawn.
Now to be honest, I would love to be able to do different things with the backfacing polygons. My understanding is that is doable in SF but not really in FF. But even without doing cool fancy things, it would be nice to have it look like the same piece of fabric on both sides.
Any ideas on what is happening?