I have an unusual problem. I've used the Ruckus morph on Dawn to create a unique character without any issues. I haven't needed to use the match centers to Morph function or anything just load the morph and go. Yesterday I tried to load it and got this.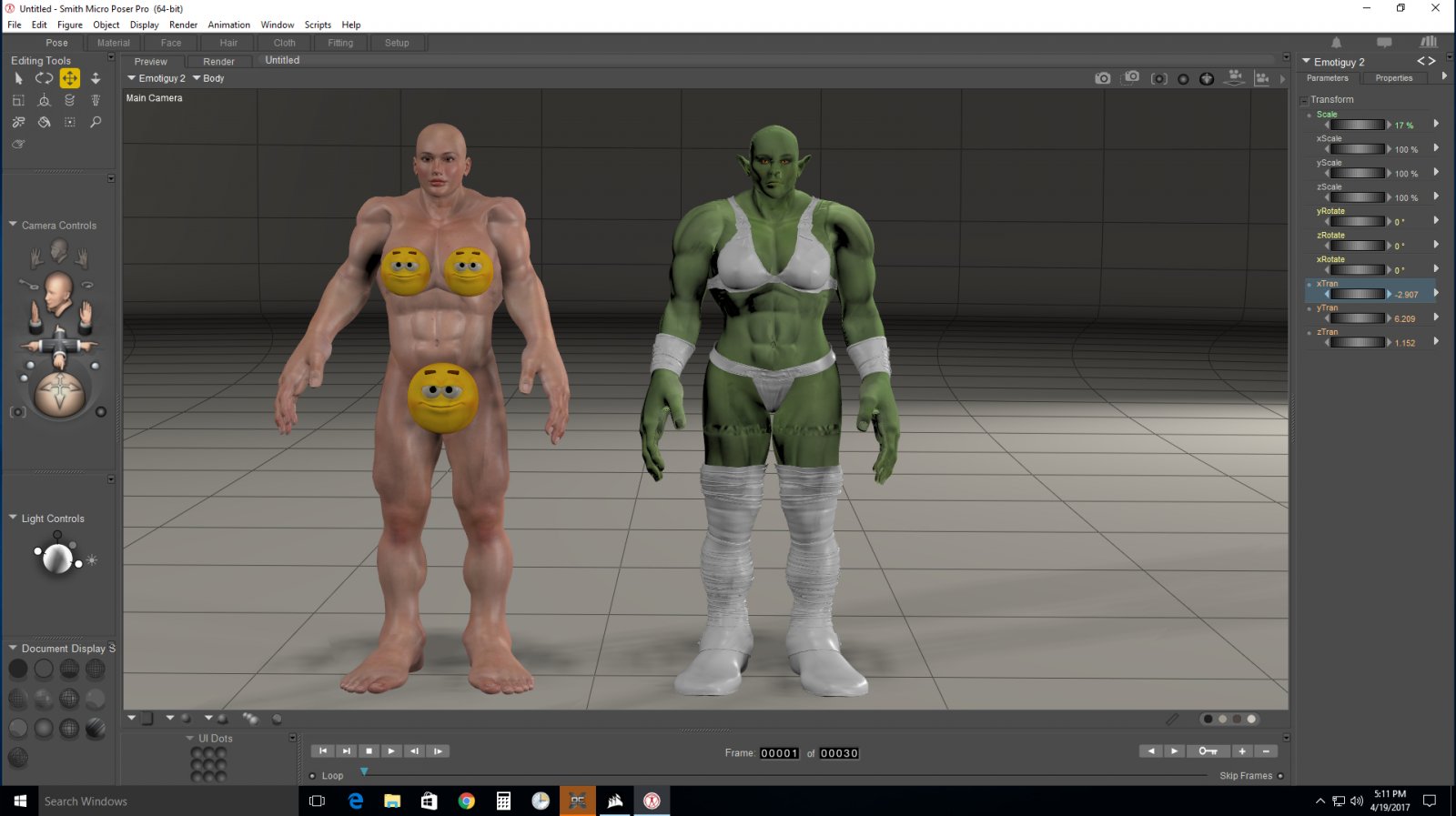 On the right is the character I made a couple of days ago. On the left is what I get when I load the ruckus morph now minus the smiley faces. At first glance you can see the shoulders and arms are distorted. It becomes more apparent when you move the legs. Like this.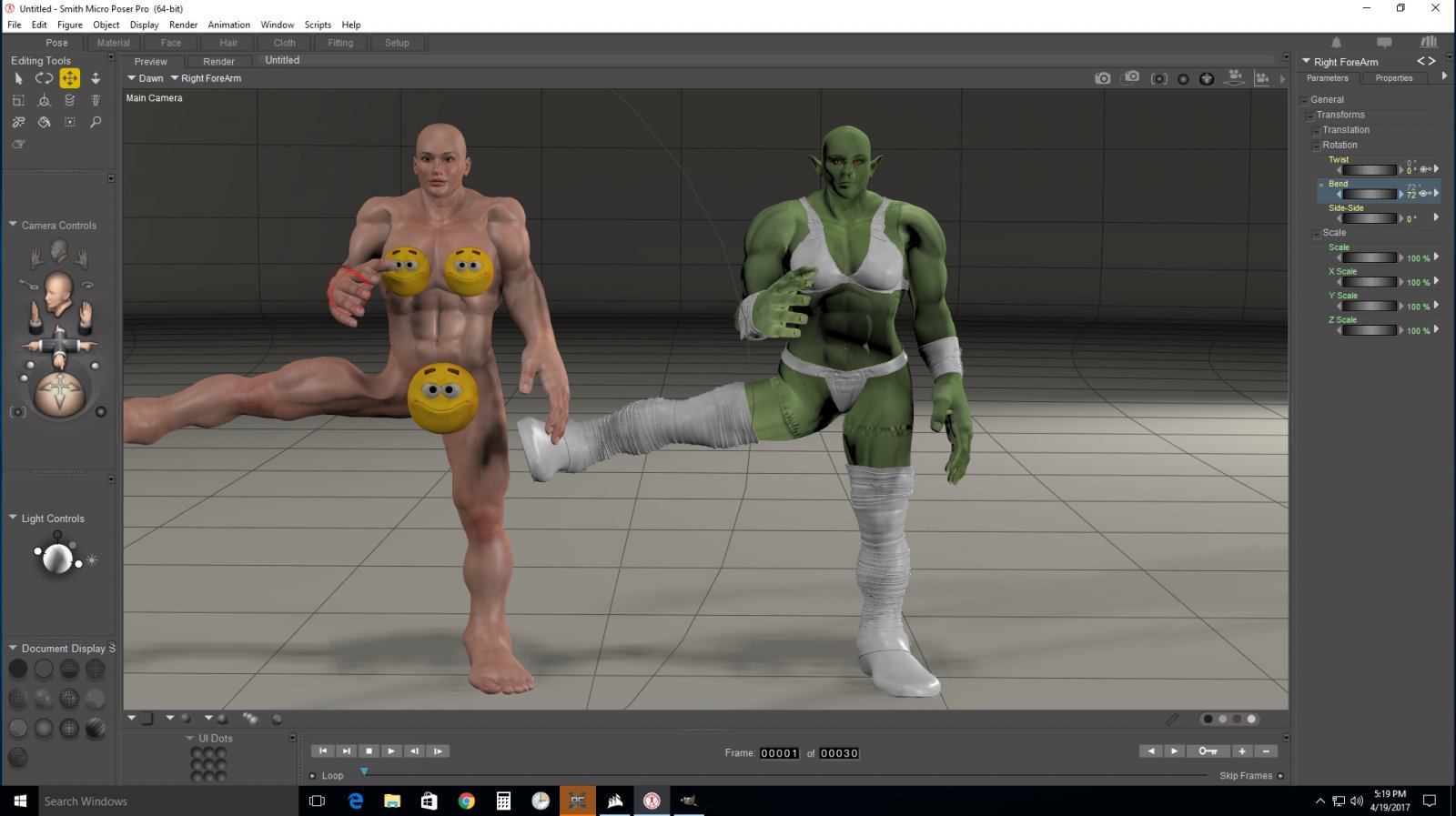 The weird part is the character I made a couple of days ago still works. The only things that have changed on my pc is steam updated, windows updated, I installed a clothing pack for Dawn from renderosity, and I did re-download Dawn SE and replaced her files in my hivewire3d runtime just incase there were any updates. I've tried all of the normal things that one does when they are at a loss. I've reinstalled the old Dawn SE, I've uninstalled the windows update, I've installed Dawn SE and Dusk SE to a separate runtime with the ruckus morph, and I've even reinstalled Poser. Nothing seems to work. I'm probably just missing something simple and I'm just overcomplicating things. Any assistance or insight that is provided would be greatly appreciated.
PS the seams on the green female orc's legs and arms is from the way the preview works with normal maps. It looks fine rendered.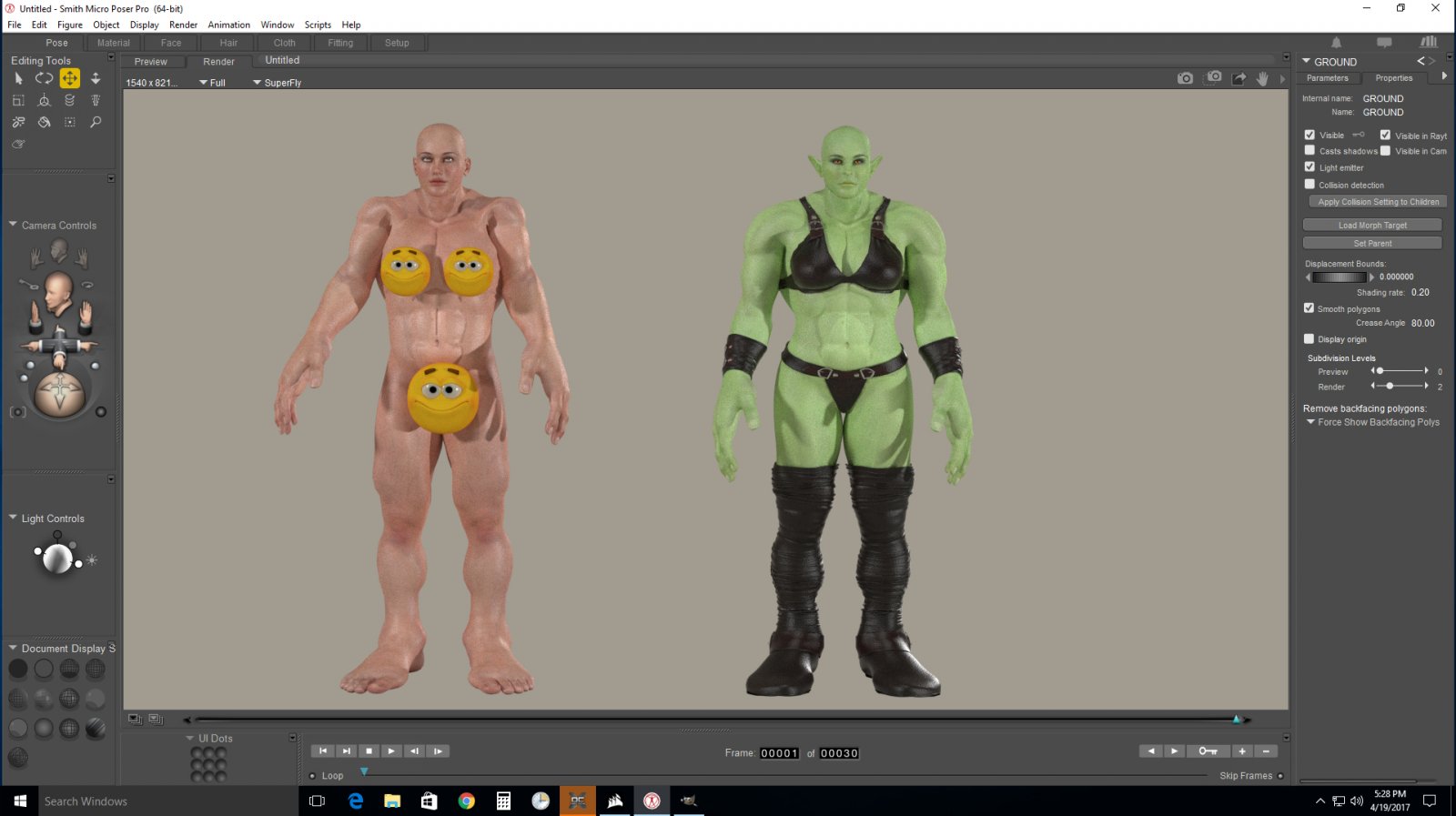 Thank you in advance to all who take the time read this and to those who respond.