Esteemed
Contributing Artist
Now that Type-3 is cooking at QAV, I finally got more time to work on Type-1. She is the petite and slender from the bunch. Last night I ended up redoing her bust, hips, buttocks, and neck, which got us to the version below. I have been editing both Poser and DS versions to keep them in sync.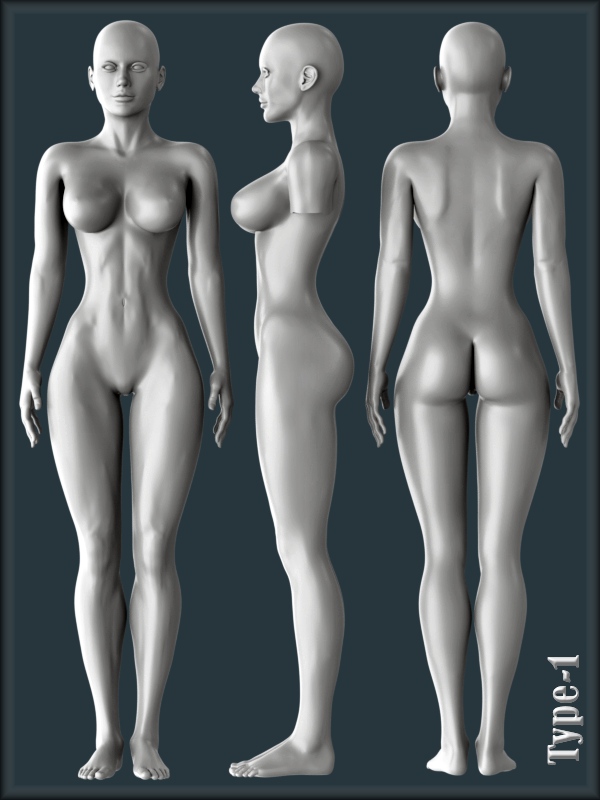 As with Type-2 and 3, this is a complete redesign of the default body. She is stylized and slender, and the same height as Dawn. Below is a Type-1 to Dawn comparison, rendered in DS with I-ray: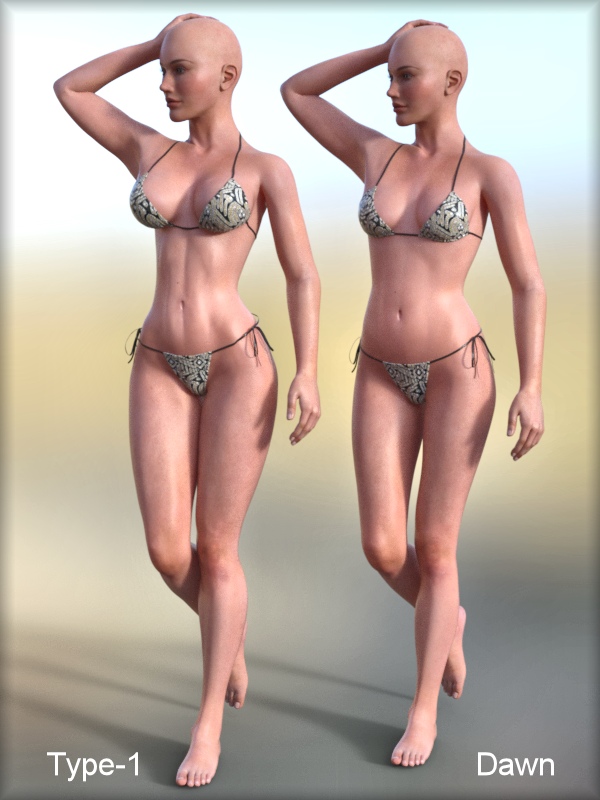 The Type-1 key features are:
Petite, slender physique
New breasts shape
Sculpted abs, hips, and buttocks
Smaller shoulders
Smaller and higher hips
Longer legs

Shorter torso
Shorter arms
Higher bust line
Fuller and higher buttocks.
Even with these changes, Type-1, 2 and 3 are all the same height as Dawn. The differences are in the body style, shape, volume, and proportions, not figure height.
Type-1 is a more stylized body with different proportions and placement. It changes the skeleton, and therefore the rigging. It has been the most challenging, and today I have finalized the JCMs for the legs, where the requirements were different from Type-2 and 3. This is why Type-1 is taking longer to finish.
The good news is that today I finally got a working version with all the bells and whistles in both Poser and DS. As usual, I will spend some time testing it myself before sending it to internal beta.
I have hopes that by the time I bullet-proof this one, Type-3 will already be on the store. Type-1 is the last of this body sculpts series for Dawn. After this I will return to the other kinds of products I have in queue for the store.