A -VERY- simple Python script.
I thought it might be useful to you too because I use it all the time:
When I set up a scene I usually place my MAIN_CAMERA so it shows the final render view.
But when I make changes, I don't want to move my MAIN_CAMERA so I use another camera, usually the AUX_CAMERA.
--> Since the
AUX_CAMERA -still!!-
has no keyboard shortcut I came up with this scripted solution.
Now I hear you saying :
"But I can do that anytime with a right-click in the Preview Window, then browse the pop-up list for the camera I want and click it!"
Well,
Of course you can do so - - - Every!-Single!-Bloody!-Time!
Instead,
connect this little script to one of the "Python Scripts" pallette buttons and you can swap cameras with a single click, in the split of a second!
(detailed instructions how to modify this script to toggle other cameras included!)
Hope this is of some use to you
Karina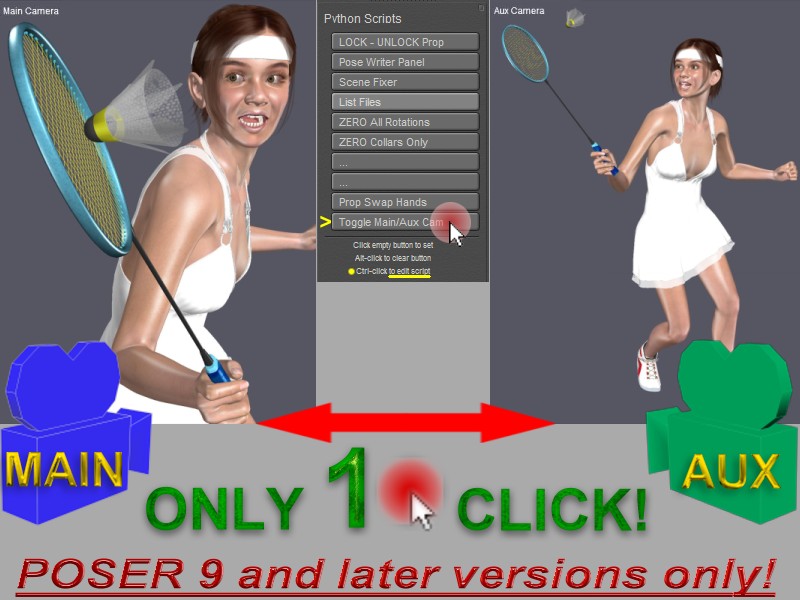 Only for Poser 9 and later!
Should work on WINDOWS and MAC machines.
Figure, clothing and props NOT included!