Inspiring title, eh ?
I started
post #133 on the "Instantiation Via (Poser) Geometry Swapping ?"
thread by saying
"Getting back to the grass (which is actually rather off-topic)..."
, so I've decided to start a new thread specifically for that grass.
I'm still basically working on the idea of a geometry-swapping figure, which unfortunately makes it a no-go for DAZ Studio (at least as far as my cursory tests have indicated - I think I mentioned that on the instantiation thread).Hence 'Poser' in this thread title.
A bit of background: The idea of using a single face (4 vertex/1 quad) for a grass blade came about (although I didn't know it at the time) in a
November 2009 Renderosity post
when I realized that Poser could actually turn that single quad into a beautifully saddle-pointed surface. I also learnt a sort of minimalist approach to modelling
between 8th and 27th of September 2010 (also Renderosity)
- it's amusing to see how little I knew about modelling on the 8th, and just how much I learnt in 2-3 weeks!
Ten years later and
post #20 on that instantiation thread
suddenly brought everything together.
Anyway, here's the latest render. Since my last post on the other thread I've created a new flattened grass prop... but this time I remembered to use the UV-mapped grassblade as the basis, not the
non
-UV-mapped grassblade !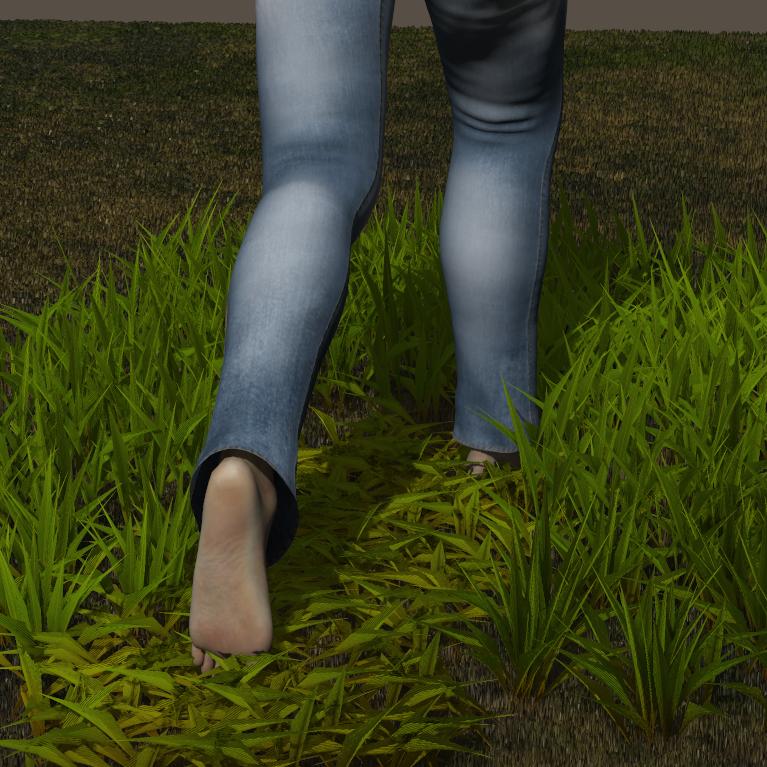 Last edited: