Esteemed
Contributing Artist
** ControlRig for Dawn 2.0 **
This is a Python script for Poser 12 that allows controlling all of Dawn2's facial rig by just dragging the red dots with the mouse. No need to hunt for dials!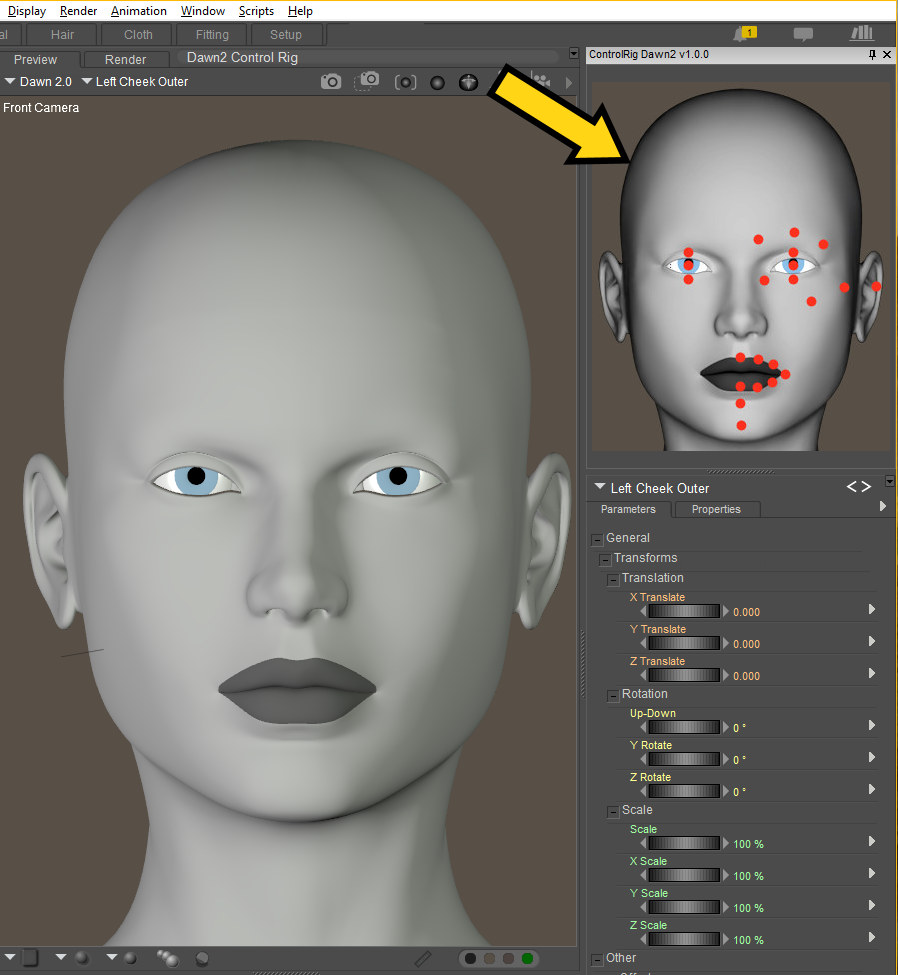 Dawn 2.0 facial rig is not finished yet, and my beta version of the figure has only the left side of the face working. By now I only have controls for the face, but the final version will include controls for the breasts, metacarpals (hands) and metatarsals (feet). There are also some global facial controls on Dawn 2, but they are not finished, so I can't add them to the tool just yet. This will offer full control of all of Dawn2's ghost bones from one place, where we just drag the dots to pose them. We can also reset any control by just right-clicking them.
I am making the interface a native WX panel, so it can be docked seamlessly into Poser, as seen above. Works as floating or docked, and it remembers its size, position, and docking state next time we run it.
I am excited to work on this because I know it's something I will want to have when working with Dawn 2. ^___^