Renowned
Contributing Artist
One of the very first things that bothered me on Dawn back when she was released was the way her crotch geometry couldn't keep the shape when the legs were posed. There are some side-effects from this, such as pants and shorts being crushed when the thighs are posed, and the crotch shape is just unrealistic. As a general rule, I have accepted that this couldn't be fixed because we can't change Dawn's rigging after she was released.
The problem is, I use thigh twists in nearly all of my renders. I end up cringing my teeth with the resulting crotch shape - every time. Clothing can't keep a good shape like that. Twisting the thigh either inwards or outwards gets a very bad shape, and the clothing tends to follow it to be able to stay conformed. Ugh!
This week, as I was making the "Elven" render with Dawn, the crotch shape got so bad that the clothing ended up crushed. I had to correct it with the smoothing brush, both in Dawn and the clothing. It ended up like this, smoothed out: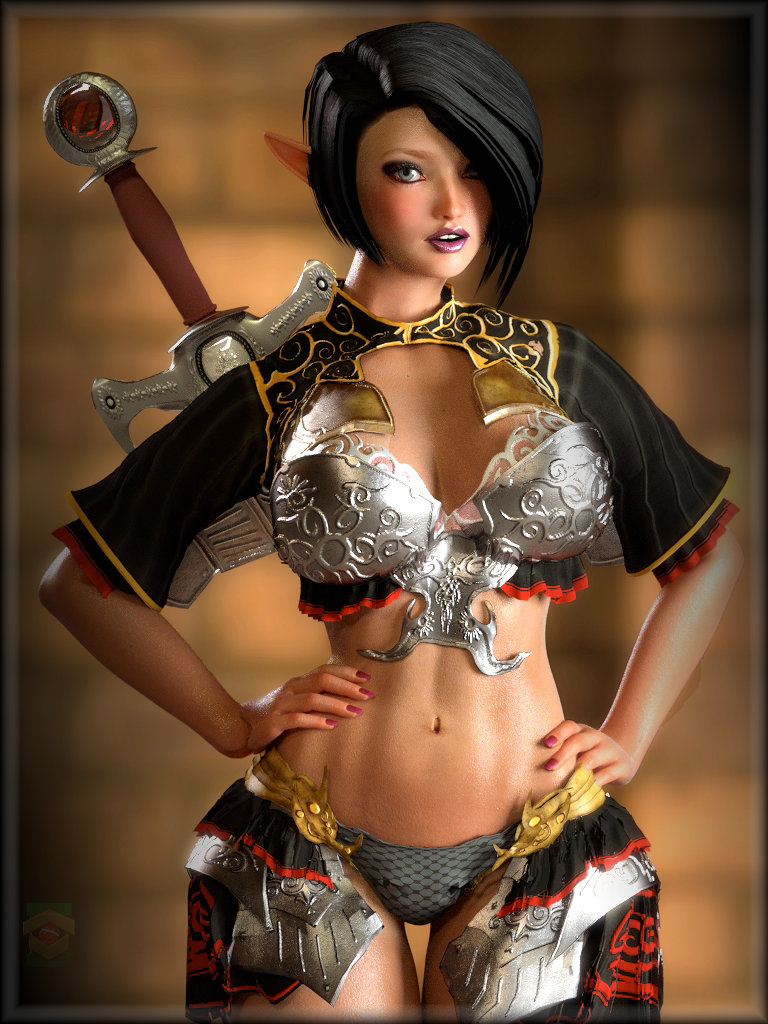 I thought to myself - there MUST be something I can do about this. It has been too long! As I went to sleep later that day, I dreamed about correcting this with JCMs on top of Dawn's own JCMs. Yeah! Why not? I have tried that first thing the next day. Take a look on some of the results. This first image has twist-in on the left thigh, and Side-Side + Twist on the right one. Both are JCM corrected on the right: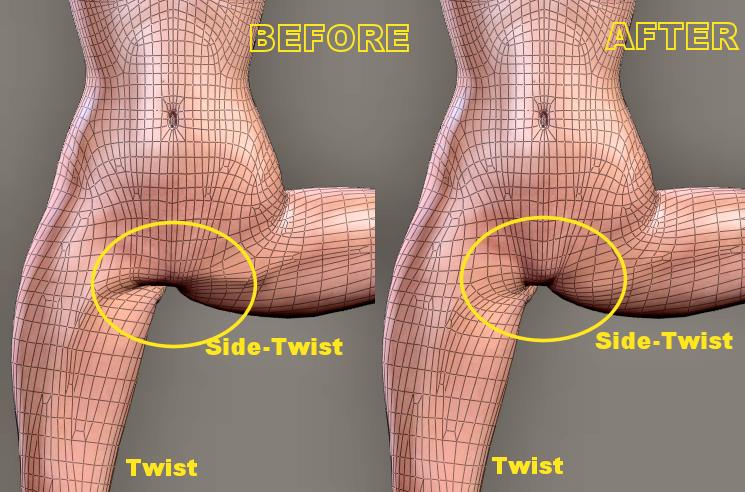 The problem I was having with the "Elven' render pose was twisting both thighs inwards. That has been JCM corrected as well. Below is default Dawn on the left, and the JCM corrected shape on the right with both thighs twisted inwards + Side-Side inwards: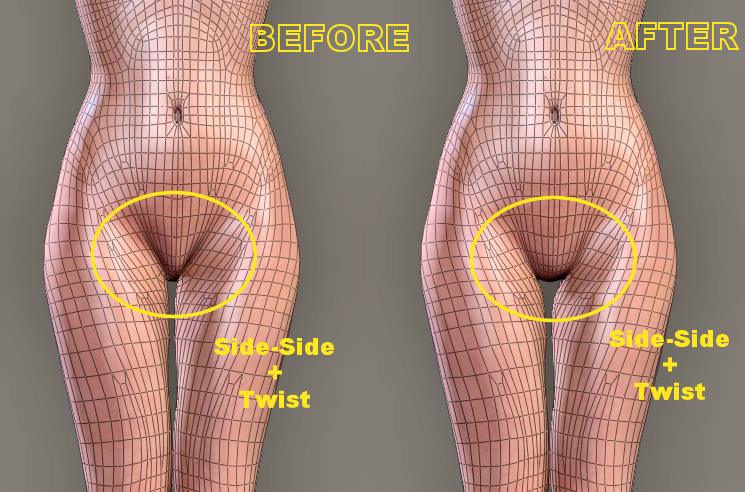 Here's a random pose where the crotch gets compressed out of shape. On the right is the JCM corrected Dawn, where the shape is preserved no matter how the legs are posed. I think this is how it should look like.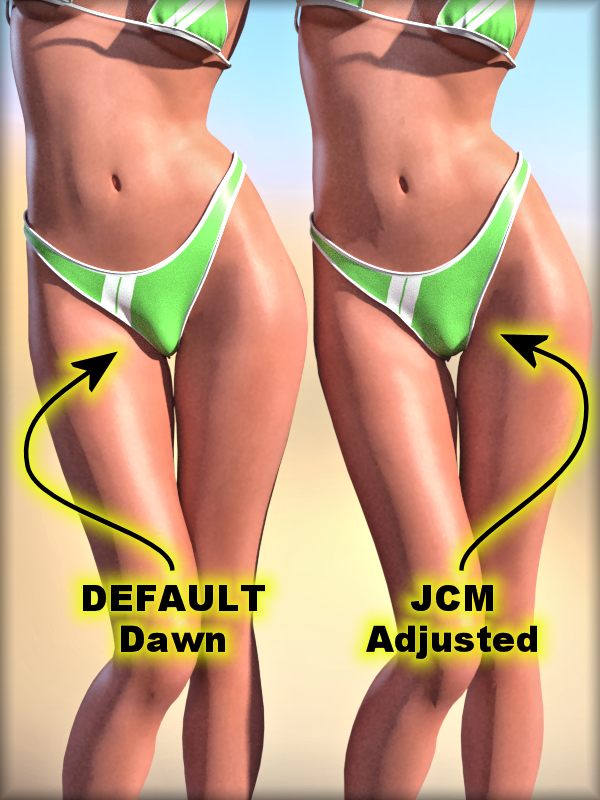 I know that piling JCMs on top of Dawn's own JCMs may sound like a bad idea, because it's like correcting the correction morphs, but that's the only thing I could do since the rigging and default JCMs cannot be changed. The good is that the crotch shape gets preserved (looks good!), and the bad is that these 2 sets of JCMs fight each other, resulting into possible clothing noise that might need to be cleaned up. That's why I don't like JCMs in the first place, but.... this looks promising!
As shown in the image above, you can Side-Side and Twist a leg all the way to the side, and the crotch shape is still preserved. That's what I always wanted from Dawn! I am only handling Side-Side and Twist with this set, since Bend hasn't been the issue for me until now.
I still have a lot of testing to do before I can say this is fully functional, but now I have this INJ + REM package in Poser that is easy to apply and remove at any time. For a DS version, things would be more complicated, because there is no way to inject or remove morphs from a figure. If you install this in DS, it will always be there, invisible (hidden) and automatic. That's the bad thing about DS - it always wants to do everything automatic, which removes our ability to control things.
For the Poser version, I plan on creating a Python script to add the JCMs to clothing (whatever is selected on the scene) with 1-click. Only the item affected by the legs should have the JCMs, so in theory it only needs to be added once per outfit. In DS, it's added automatically.
This project doesn't have a proper name yet. "Dawn Crotch Correction" doesn't sound very good, so I have to think of something else. The fact remains that this is addressing the crotch area specifically. For now, it's just "Dawn Correction Project", for lack of a better name.
Have to do more testings, but so far I am happy with the results. Once applied, it's all automatic. Just pose Dawn as usual, and get the better shapes. ^____^
Last edited: