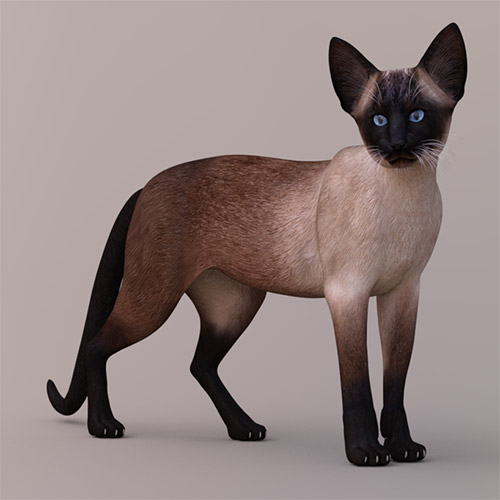 My Siamese Character for the HiveWire House Cat- we have fixed the Poser version so now it is properly scaled/no manual scaling required. Also included is a ReadMe - please do read it
My Siamese texture set is not included/is available separately in the HW store.
A HUGE Thank you to Janet for converting my files for your usage. These are free to use for your own personal artwork etc. Do not redistribute as a part of another 3d freebie or product for sale.