Extraordinary
HW3D Exclusive Artist
Yes,
all my downloads were moved to my store pages
in the website makeover a couple months ago. It made sense to me to put everything in one spot (Product link to buy, the PDF manual, any updates or free downloads and any promo movies) rather than it spread into 3 different places like it used to be.
The main link to the store is:
http://www.empken.com/store
. This page also holds my "Merchandise" links (Bird T-shirts, Mugs, etc) on the bottom row, which is offered as prizes for this contest.
I do have a couple "freebies" that are truly "free" (not requiring the require the purchase of a base product)
here.
I also have a
section that has "support" products
created by other artists specifically for my product lines; Anniemation has done some really nice crow flight animations that will work with many of the Songbird ReMix birds (besides crows).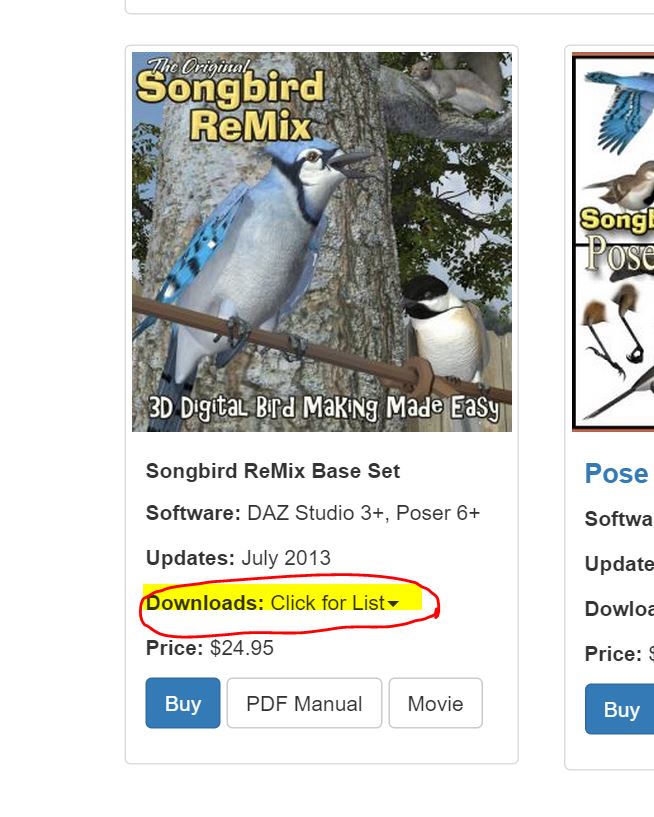 Last edited: