I am currently working on 3 projects:
* Superhero Suit for Dawn
* Legend of Tarzan for Dusk
* Jungle Weapons Pack
Running the promo images for the this last one now, featuring CRCW's Taka character and the upcoming loin cloth for Dusk. Maybe I have to find a fancier hair.
I was pleased that the default weapon's materials look just as good on SuperFly, as seen below. Nothing had to be changed. I wish I had more poses for Dusk I could use in promos - something on the jungle theme.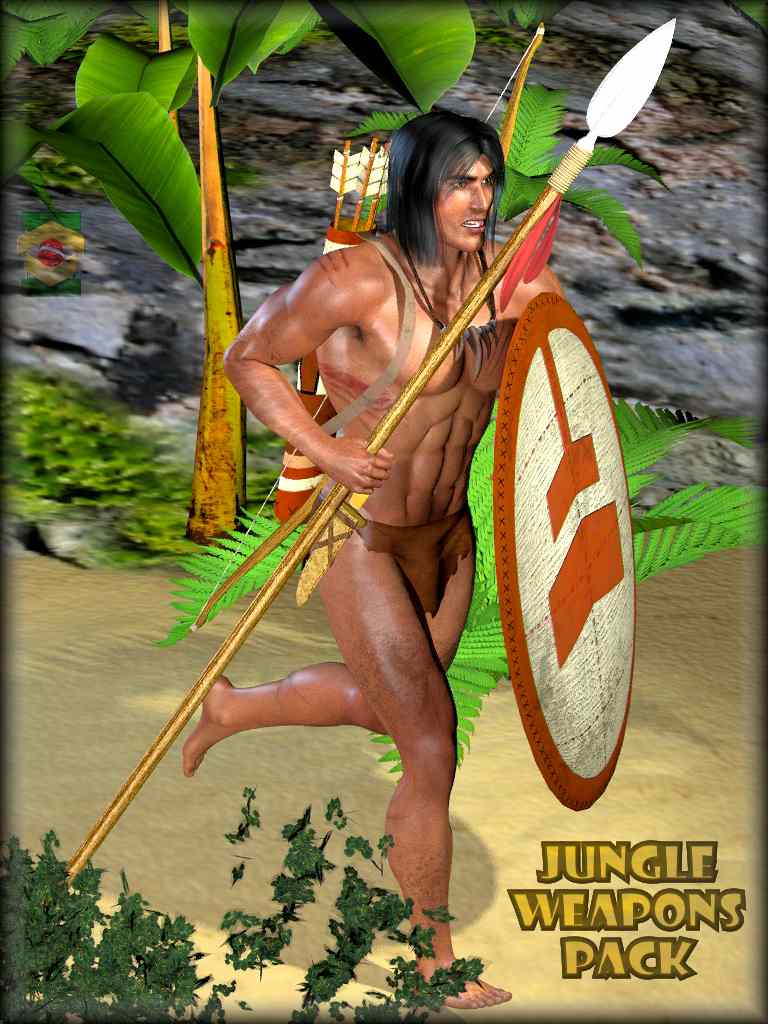 Last edited: