Renowned
Contributing Artist
~Body Type-9 for Dawn~ (Poser+DS)
Have been working on a brand new and original body sculpt for DawnSE. She is slender, with small breasts.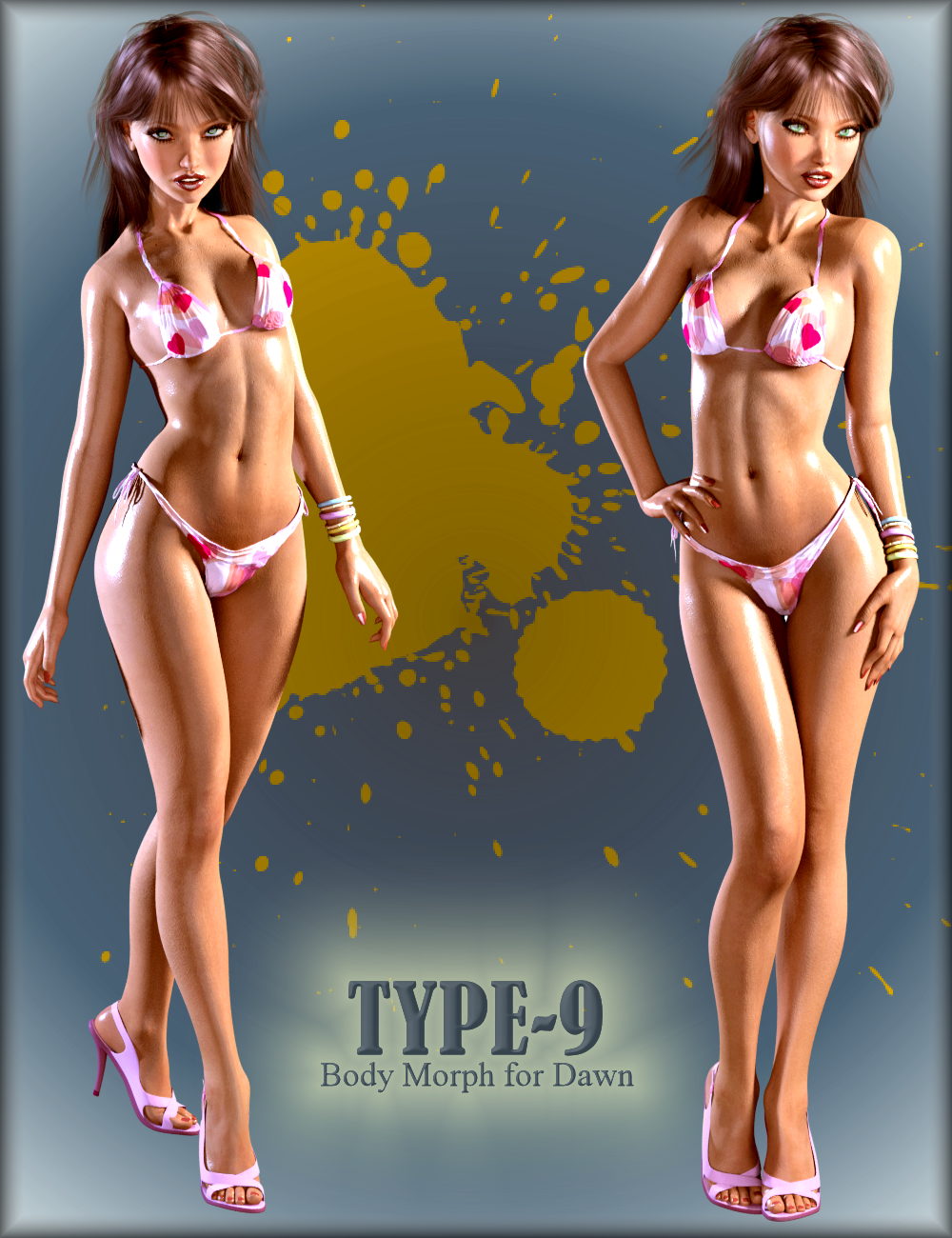 Here's the 3 views: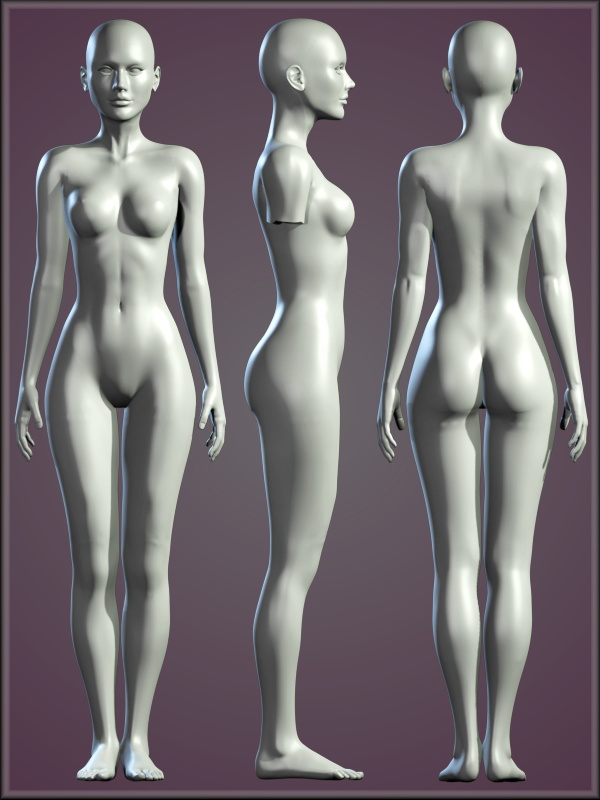 This is how she compares with the default DawnSE. She is a little shorter.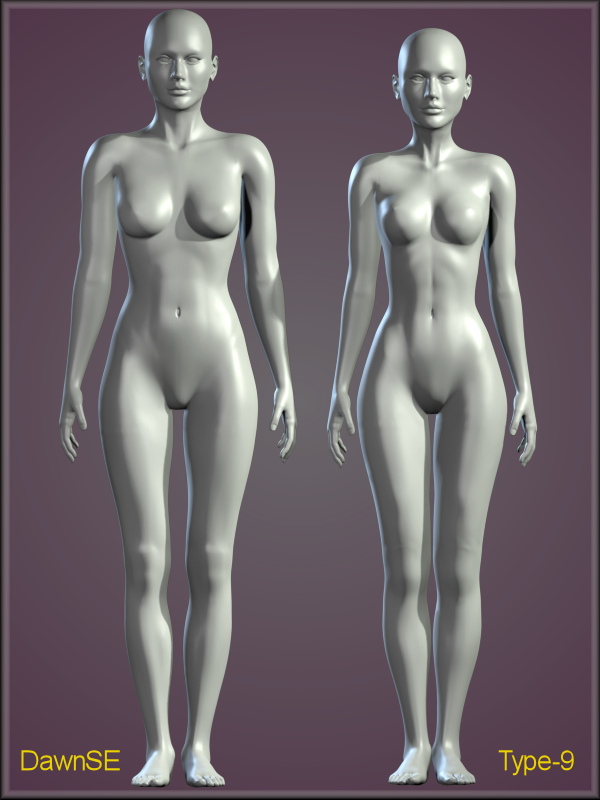 She has small breasts, but we can mix and match any of the available breast sizes from DawnSE. Below is an example with "BreastLarge4" dialed to "1.0".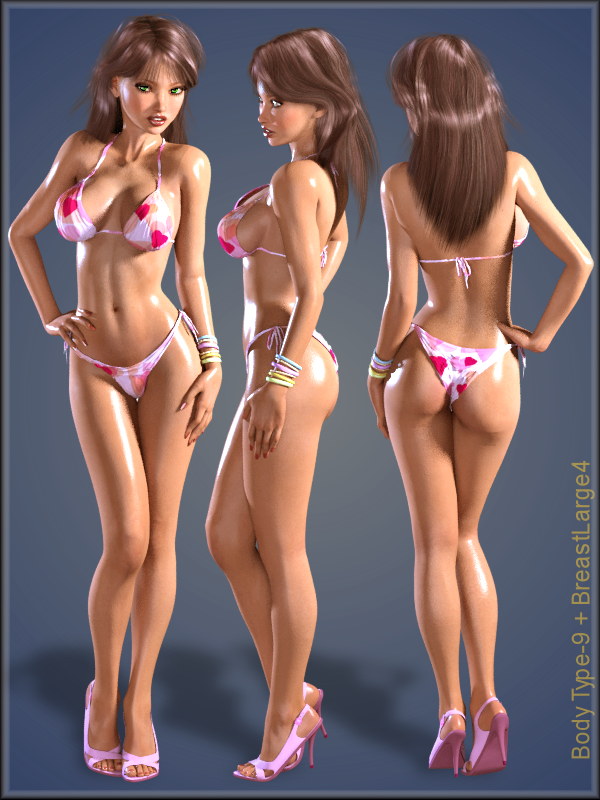 This is now in internal Poser and DS testing phase. Seems to be working fine. It has only 2 JCMs, but might need a couple more on the thighs. Works great with "Narrow Shoulders" and "Perfect Pelvis".
Last edited: