Diva has a Christmas pony! A Santa outfit for the HiveWire 3D Horse's Shetland Pony.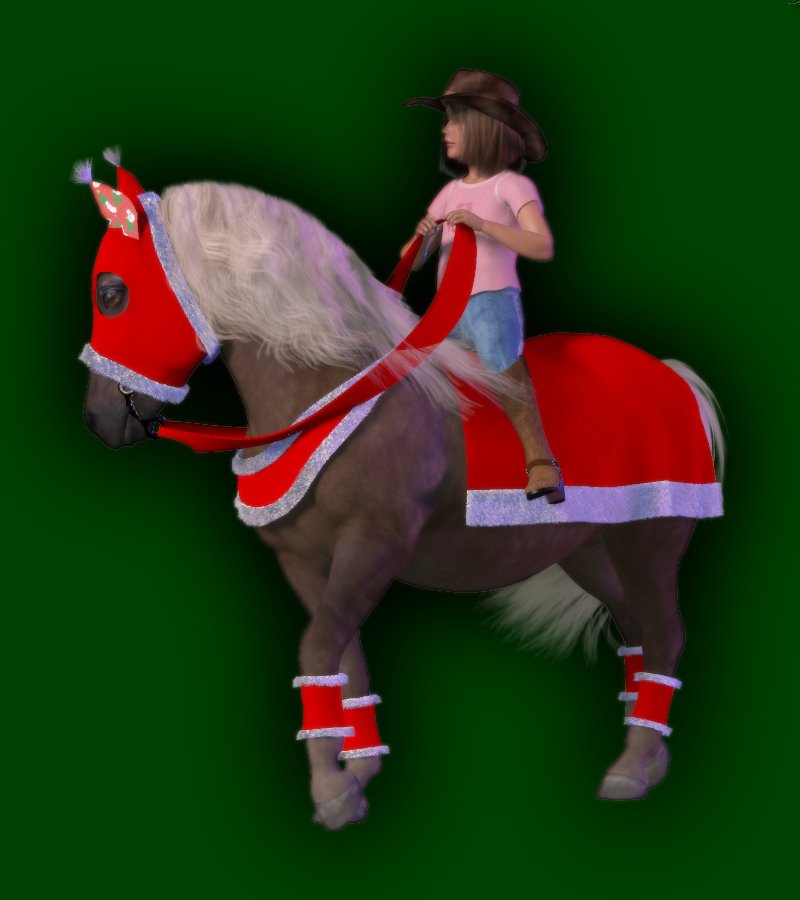 This is the combination of a static prop (bit), poseable prop (reins) and dynamic cloth. Instructions are provided in the Readme file for adding a dynamic hair fur trim and ear-tip pompoms.
Includes one texture and texture template. Diva and poses not included.