Four material sets for use with the Classic Saddle (available in the HiveWire 3D Store), designed for use with Poser.
Saddle textures alone​
​
Green saddle texture with matching medieval texture for the Santa outfit ​
Purple and red saddle textures with matching medieval santa textures​
These textures have been matched to the Medieval Textures for the Shetland Santa outfit (both available in Resources), and, accordingly, remove the breastplate of the saddle using transparency (because the Santa outfit includes a breastplate). You can additionally turn off the visibility of the Chest2 bodypart for the saddle.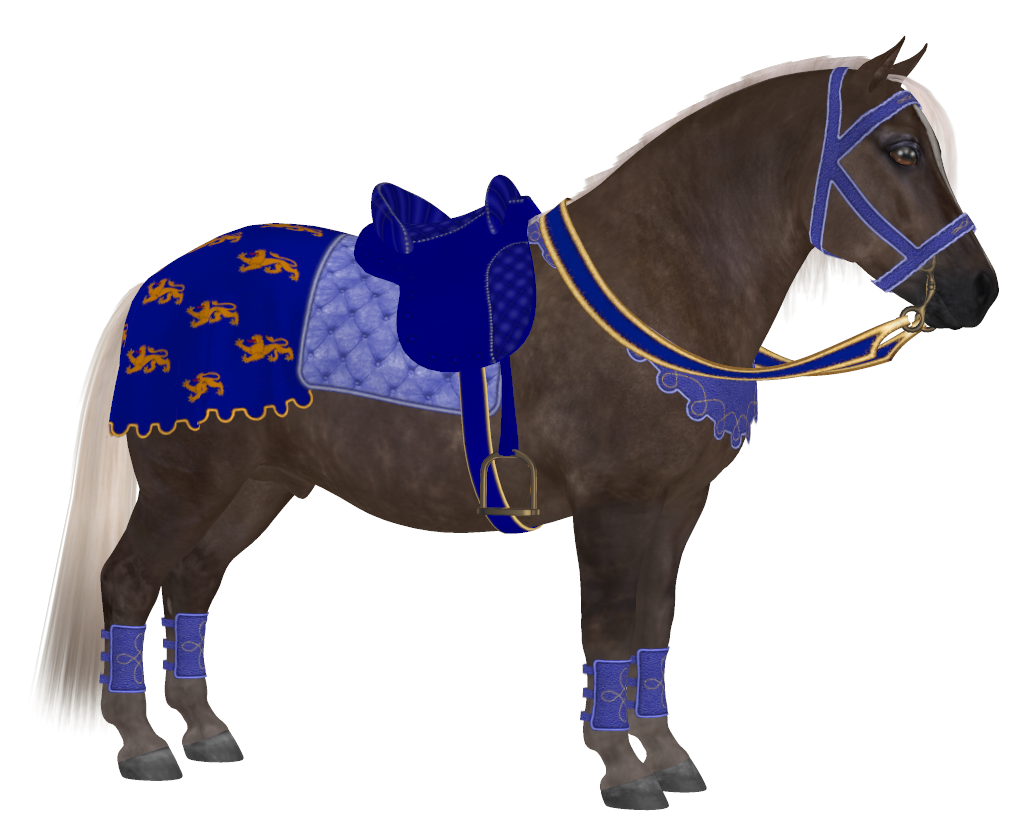 The textures may also be used without the Santa outfit, and therefore do not need the Shetland character.
While the textures should work within DAZ Studio if applied manually, the material files to apply them, and the metal shader, will not.
There are no bump or displacement files applied or supplied with these materials.