For Poser and DAZ Studio, a set of 2 eggs that can be used for Easter or for decorating a table, dresser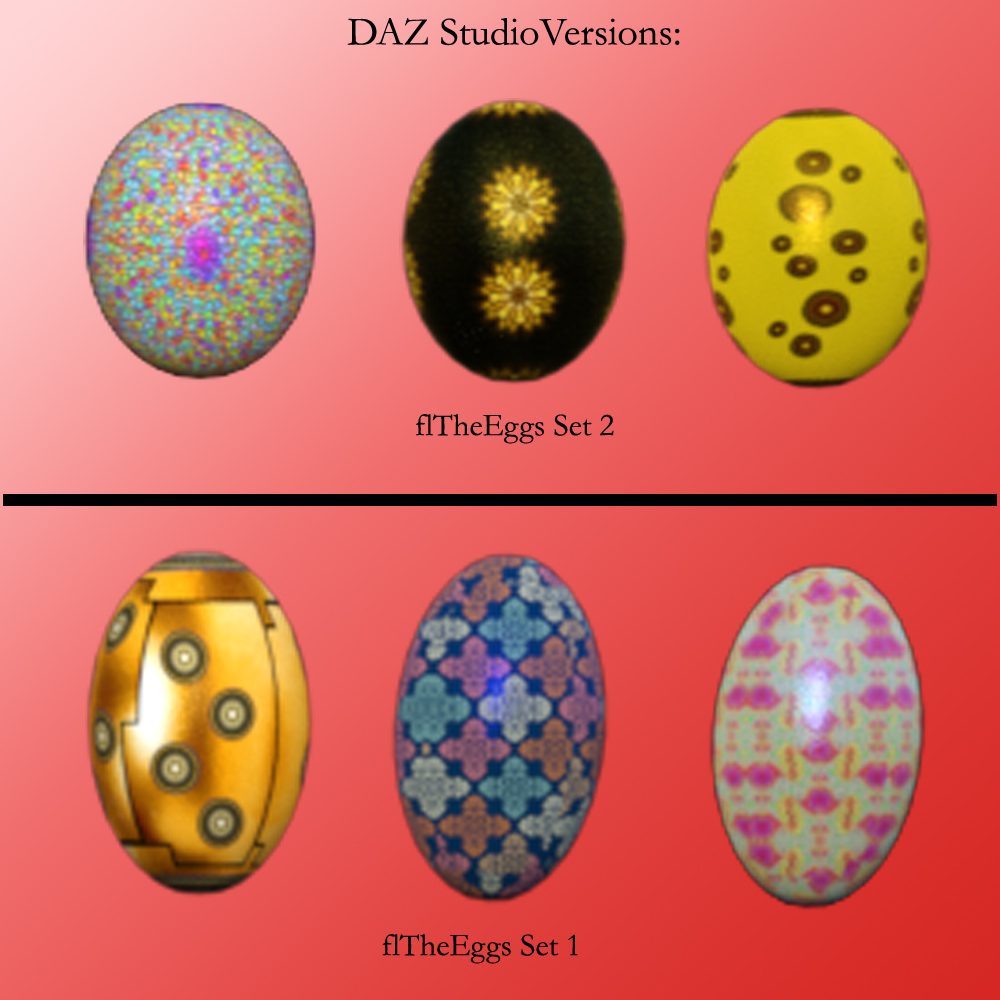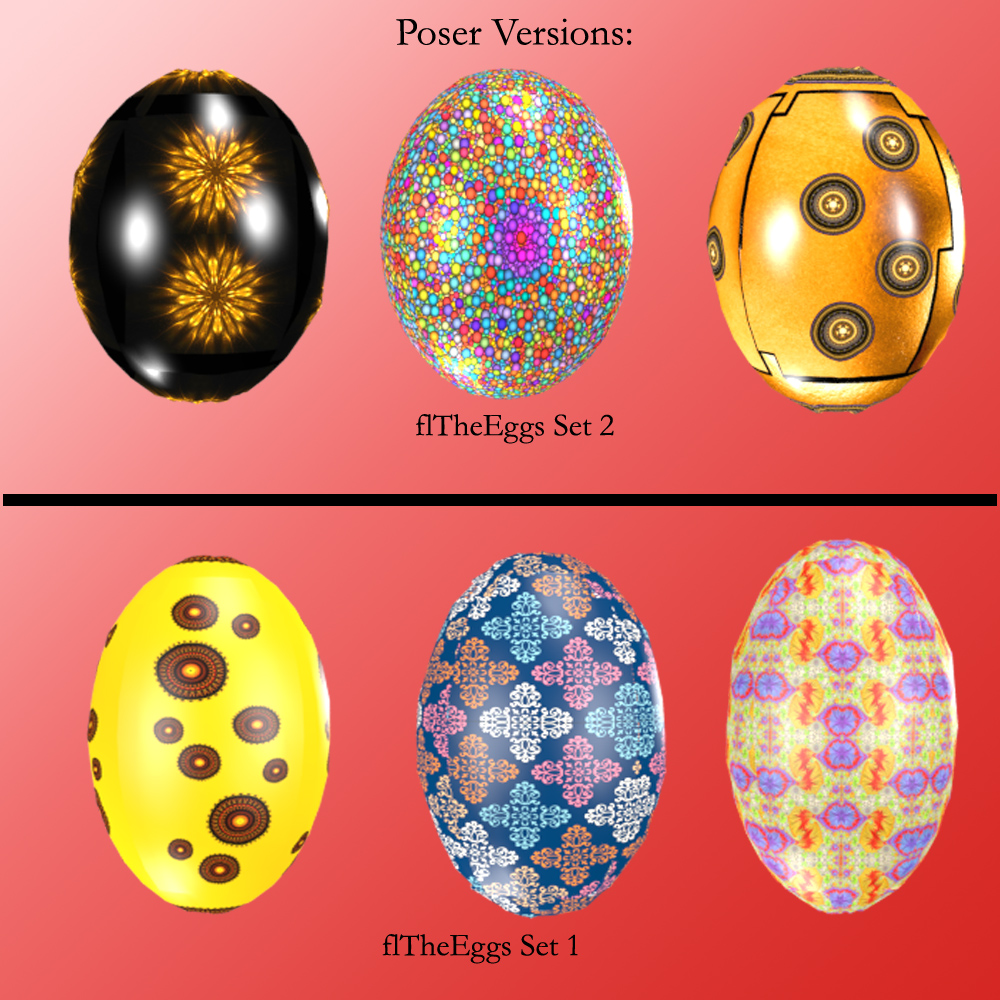 or curio cabinet.
This consists of the object, cr2 and duf sets.
Has 5 material files for each version and included templates for creating your own textures.
The included Readme file has usage instructions, please read it.