HW3D Vice President & Queen Bee
Staff member
Co-Founder
We have two main categories of images that are displayed here:
images YOU upload into your albums and forum posts

images WE select to feature in our site albums and within our navigation
As a Member you get 100 MB of storage space for your images. You can choose to manage your space by using Albums.
Example - create an album for My Big Idea, add images to it and then use the links on each image page to share that image within your forum posts. This way, you upload the image once and you can reuse it several times with the same, easy to copy and paste link.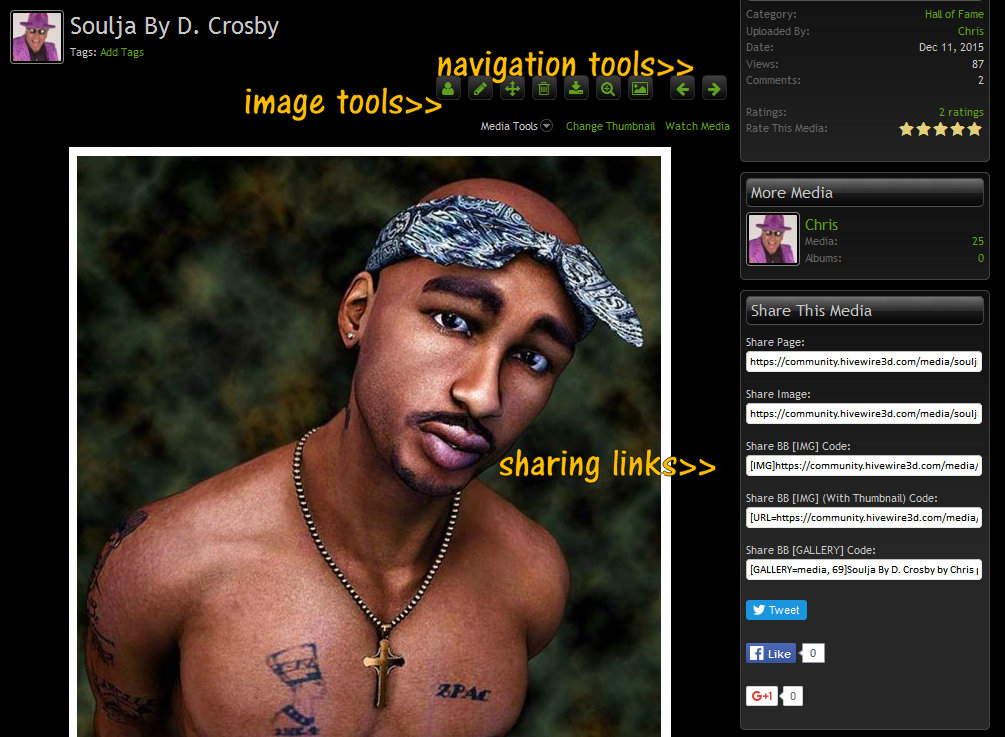 Images you upload via your albums are displayed on the Media tab of the Community. If you also share an image in a forum thread, it may show in the header area of the page which rotates 3 randomly selected forum images every few minutes.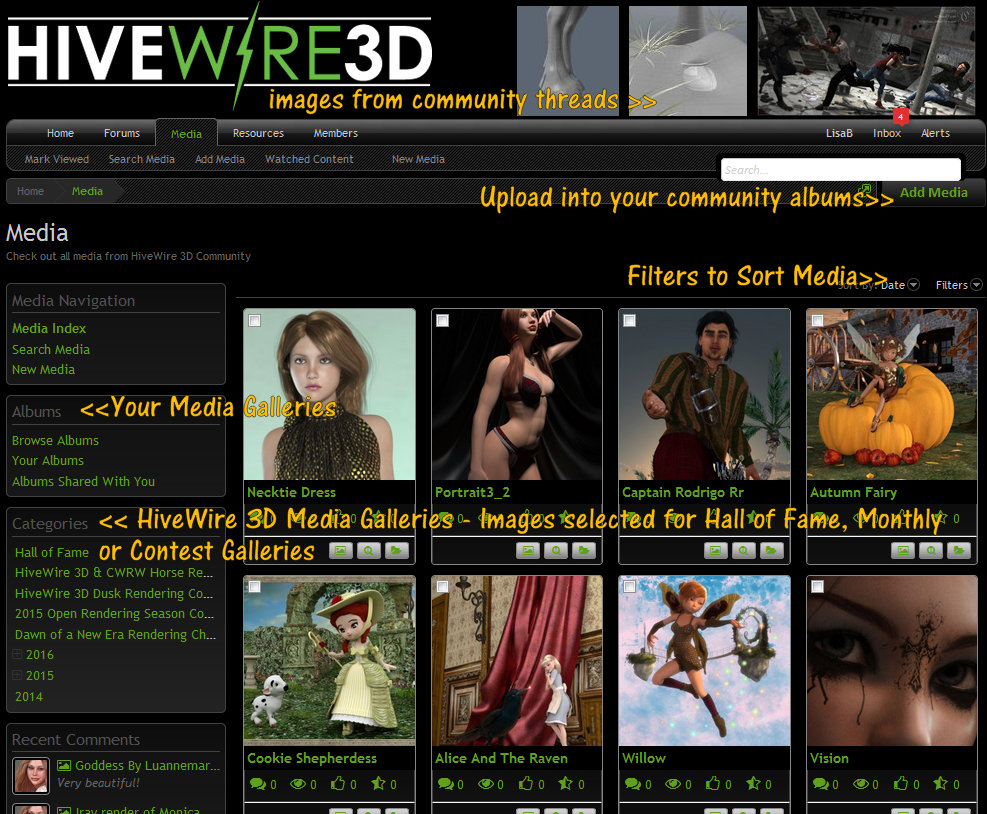 The second category of Gallery images is those that WE/HiveWire 3D upload. These will be Monthly Gallery, Hall of Fame or Contest images that have been submitted via
HiveWire 3D - Monthly Gallery Submissions
By submitting your image you give HiveWire 3D the right to show your image in our galleries. If you have an image(s) that is chosen to be in a Monthly Gallery, we will add 500 reward points to your store account. If your image makes our Hall of Fame Gallery we will add 2500 reward points.
Images from the Monthly, Hall of Fame and Contest Galleries are displayed in the image slider at the top and bottom of the main HiveWire 3D Community page.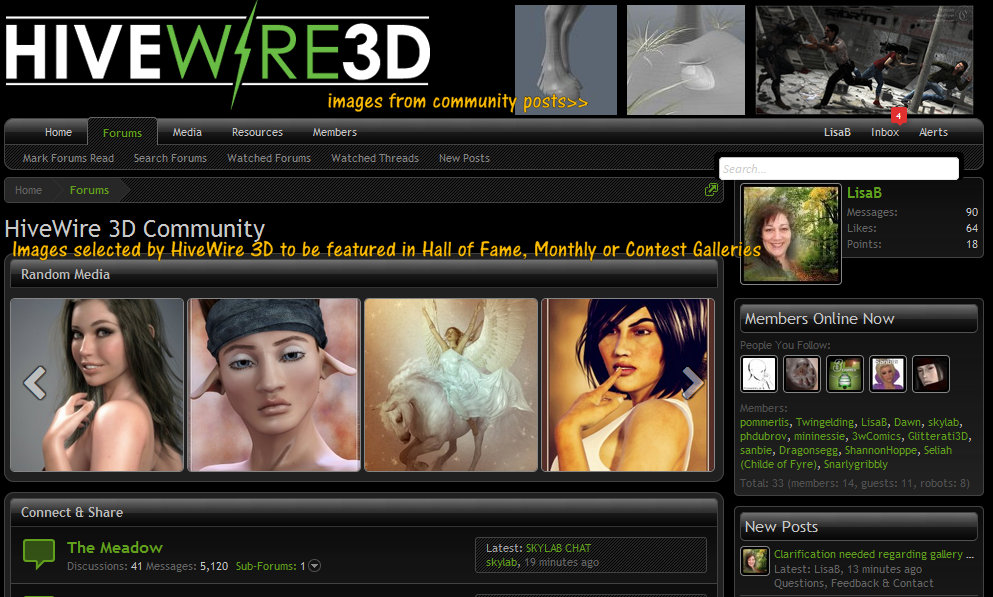 Top of page and

bottom of page.
--
Love and Enjoy!