Now that the big courseware project is pretty much done, I've shifted back into Poser mode again. Making a set of lost railroad structures based on the massive photographic works of Howard Killam.
When I do these lost places I'm always caught between precision and 'soul'. When I'm working from my own memory, with no photos available, 'soul' wins by default. In this case we have precise photos, so there's a conundrum.
Two examples, placed in the same scene for testing. In both cases I wanted to make the place look more cozy, more comfortable. In the Rock Creek box depot I succeeded. The higher ceiling would make the room more comfortable in warm weather and more secure in snowy weather. With Boicourt I failed. The original is unique because it's a TINY replica of an ordinary T-shaped depot. My 'comfortable' version, with more bungalow-like proportions, lost the CUTEness. The original was already maxed out on comfy, so I couldn't improve it.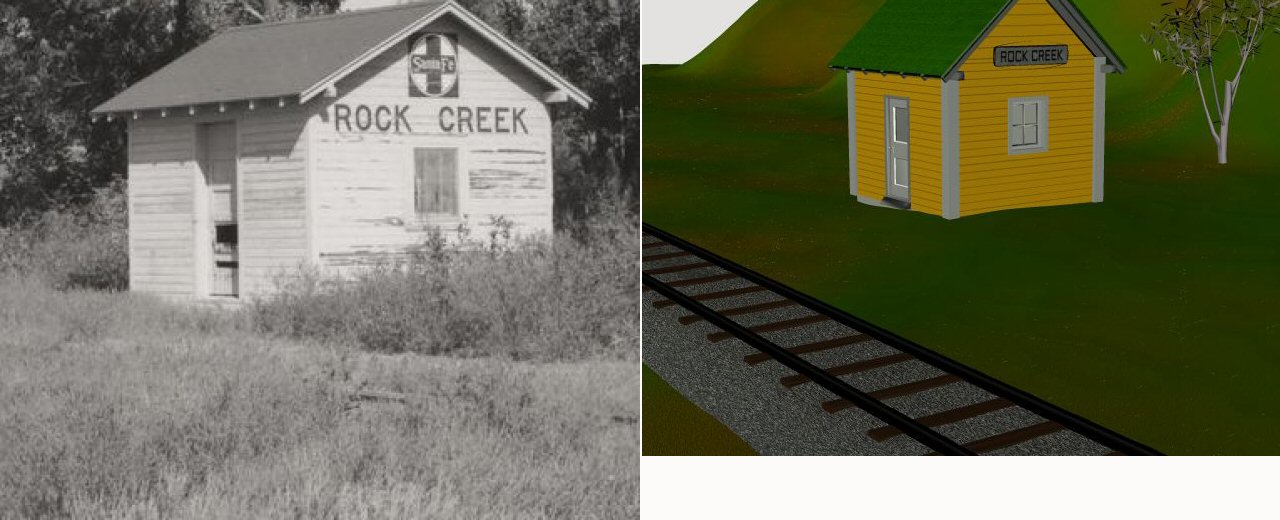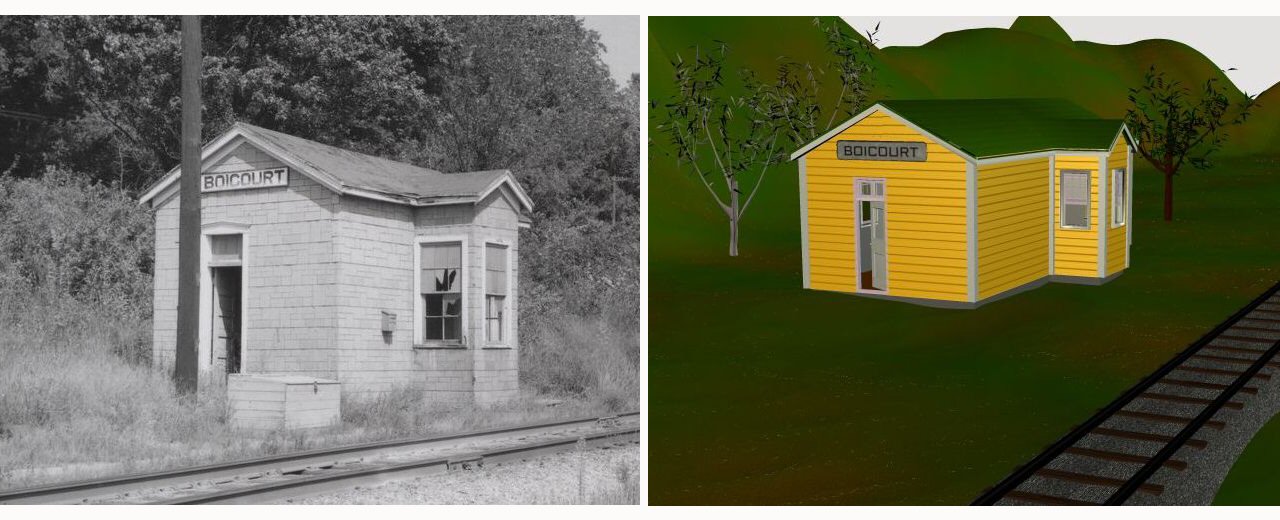 Sometimes it's better to be precise!