I finally got around to finishing the conversions for this set -- started out with M4/V4, did Genesis 1, and then got distracted by other stuff. Still working on G2, G3, and G8, though it is taking me a while to get to them. I'm just using a free conversion utility and then making a few adjustment here and there -- but Dawn & Dusk have no such handy-dandy utilities so they took a little more time than the others.
Anyway....download link and info: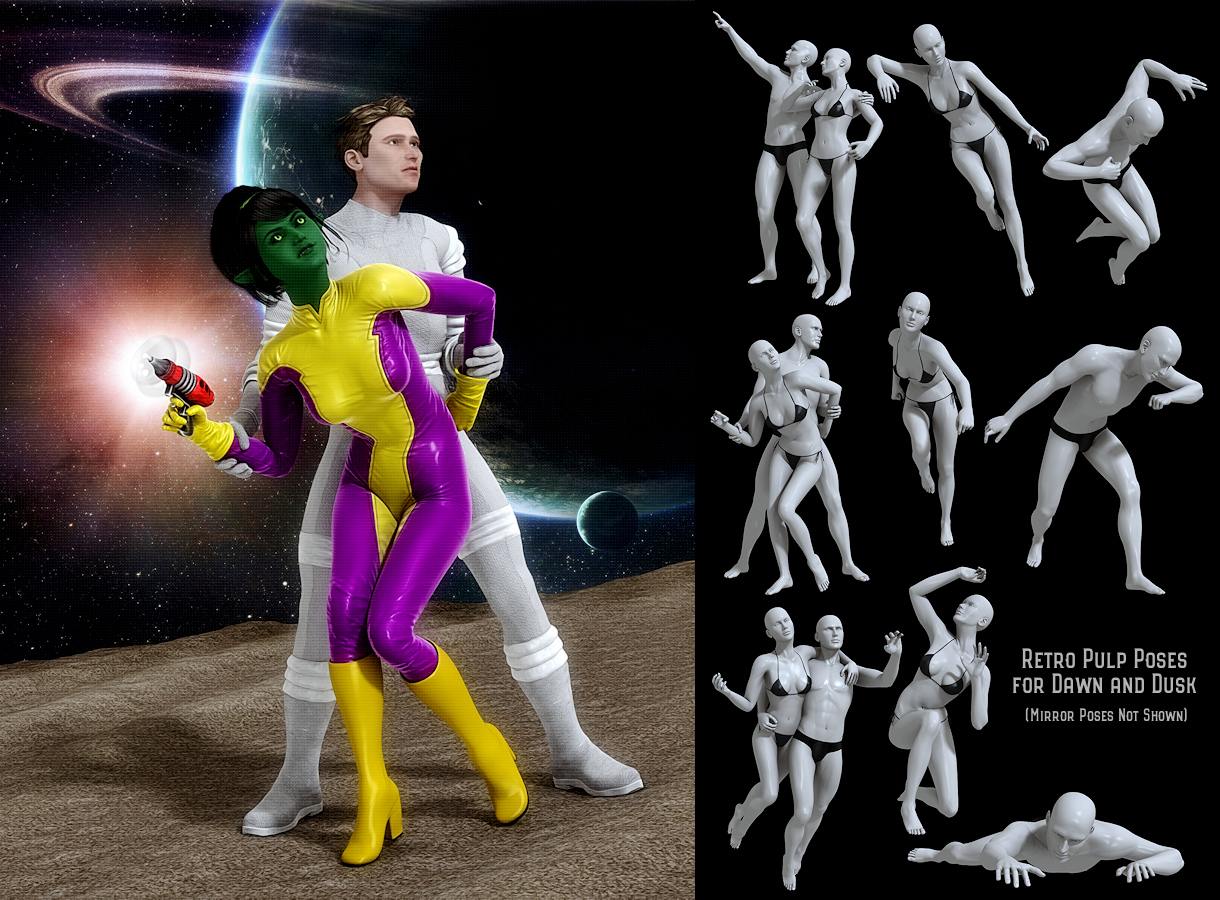 Download:
Retro Pulp Poses for Dawn and Dusk (DS only)
More info (and links to the other pose sets)
here at my blog
.
As mentioned over there, Poser users could apply the V4/M4 poses to Dawn and/or Dusk and adjust the results. It's not a perfect solution, but a solid starting point.
A few examples (some poses adjusted from the bases):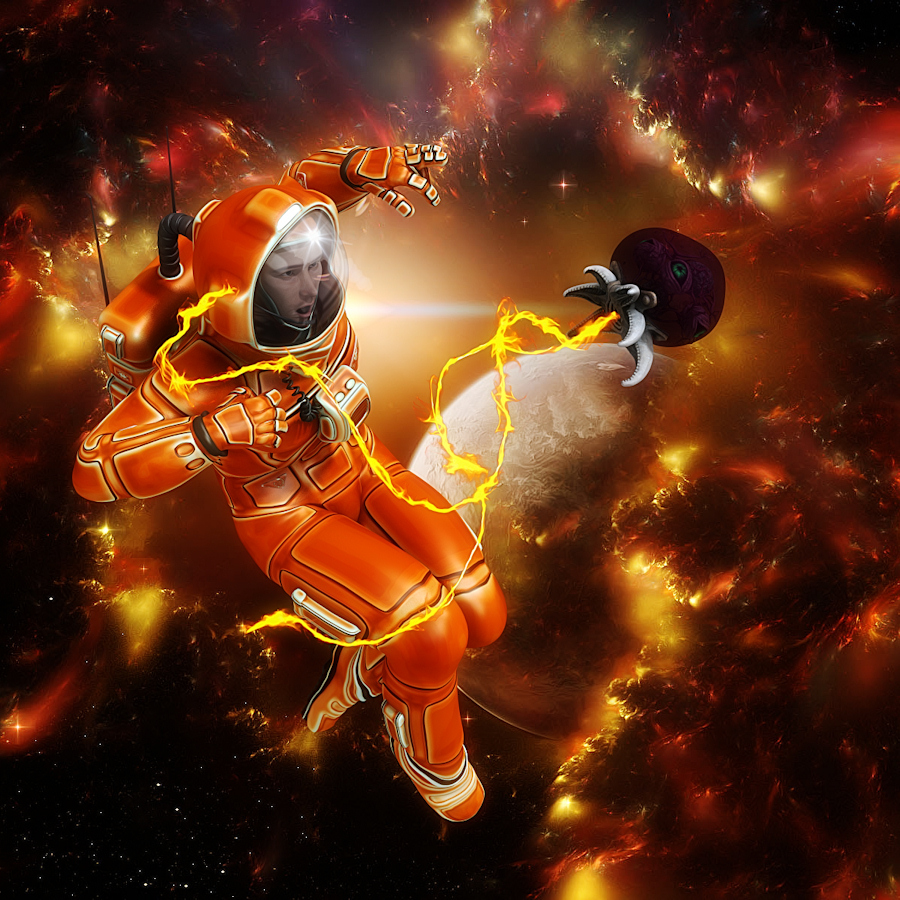 ZAPP!!!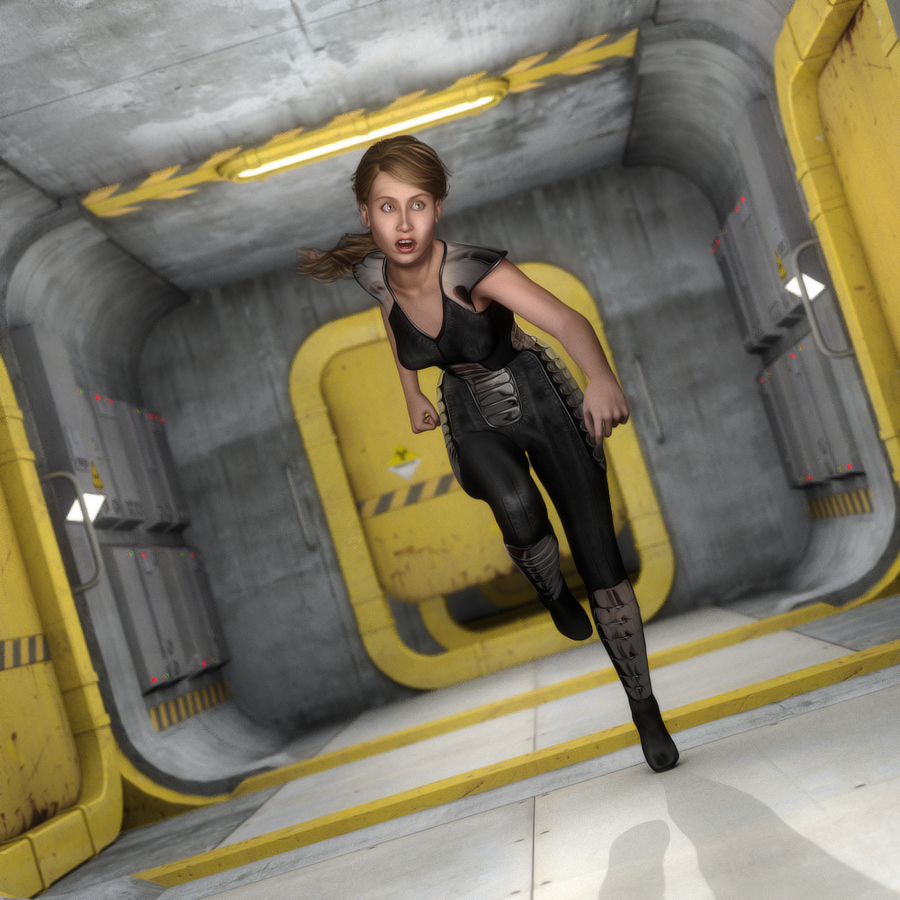 Escape!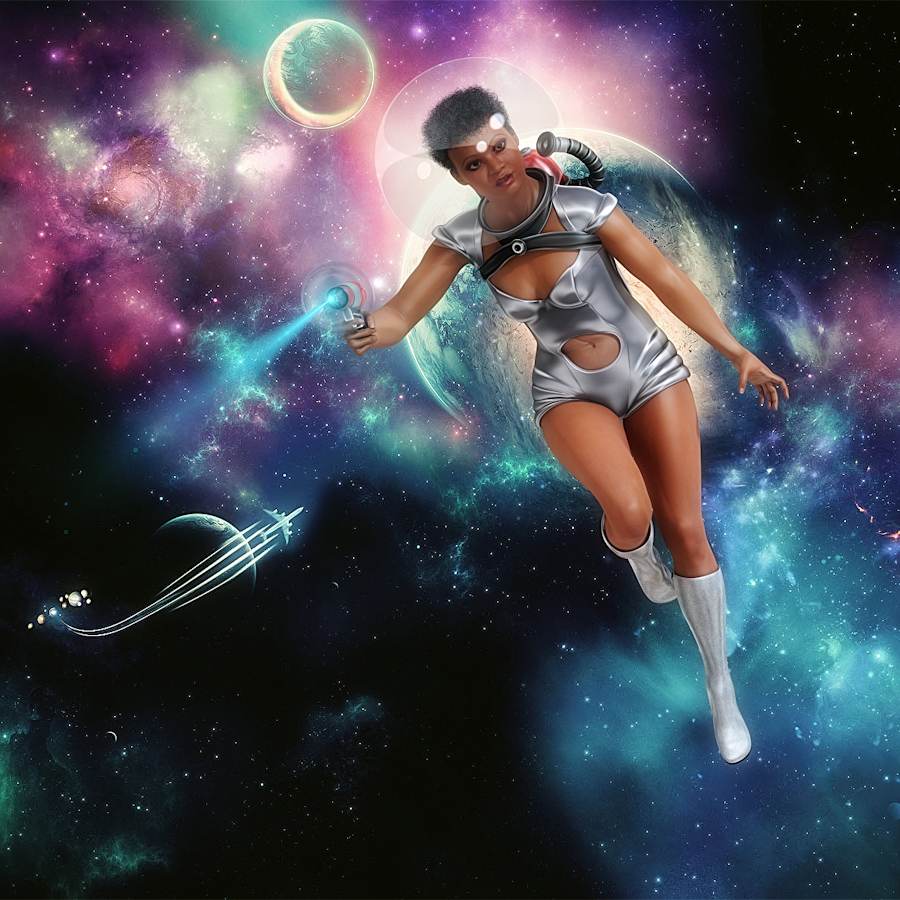 Space Babe Nolah!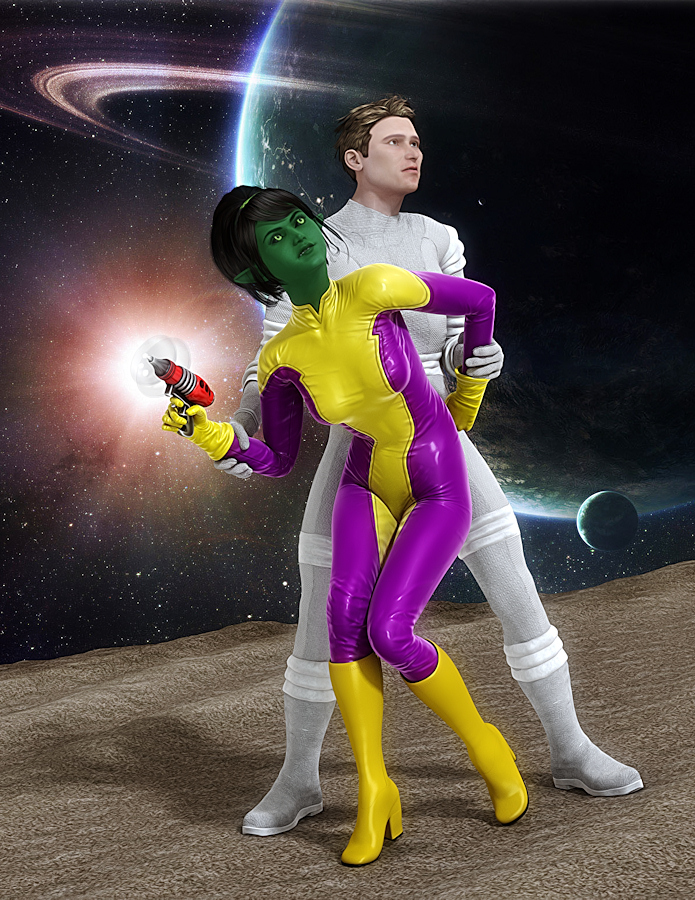 Incoming Trouble! (without the halftone effect)
And I just want to say that Dawn's Go Go Boots and Dusk's Hero Hair from the store here are great for pulp projects.
Please let me know if there are any problems with the zip file or poses!