Noteworthy
Contributing Artist
I blame my neighbour at our 'summer residence' for this latest addiction. It has taken me away from my Poser work for the past weeks, while I do have 2 projects for poses ready to start though.
What to do with your Poser Art?! Hmmmm......
Diamond Painting. Yesss,....printed out on a canvas with a sticky layer I paint - with little sparkly stones by number.
Like one from a work of Art I did a while ago.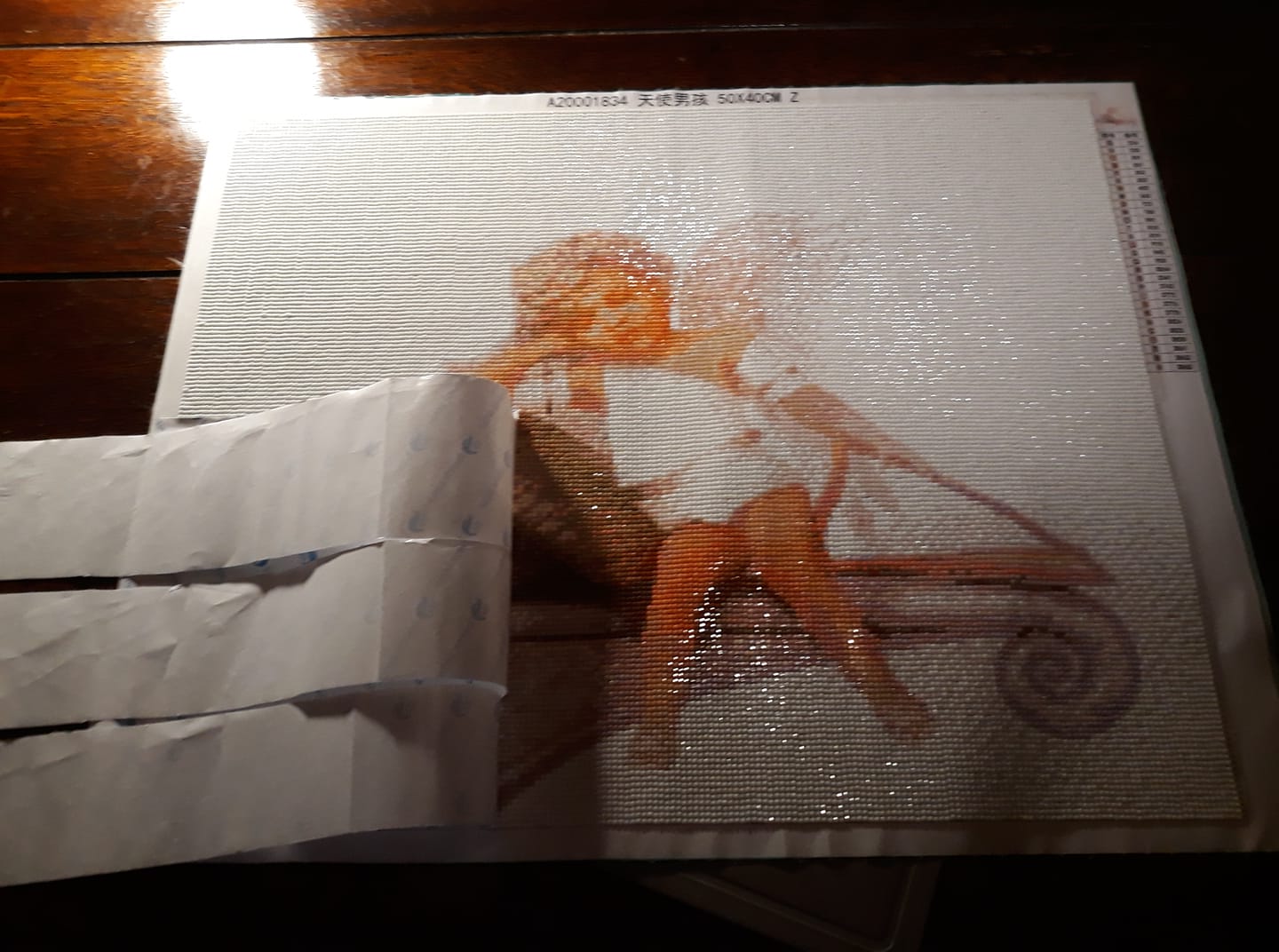 This one is finished by now and waiting for a frame. It did spark some idea's. I want to create a triptych - yes I had to google translate that word from Dutch LOL - of some photo's I made of our doxie with my smartphone.