Hi
I hope someone may be able to help me with this.
I have recently upgraded to Windows 10 and today I tried installing ZBrush 2018.1
I turned off Defender to install ( as recommended ) yet it still came up with an error.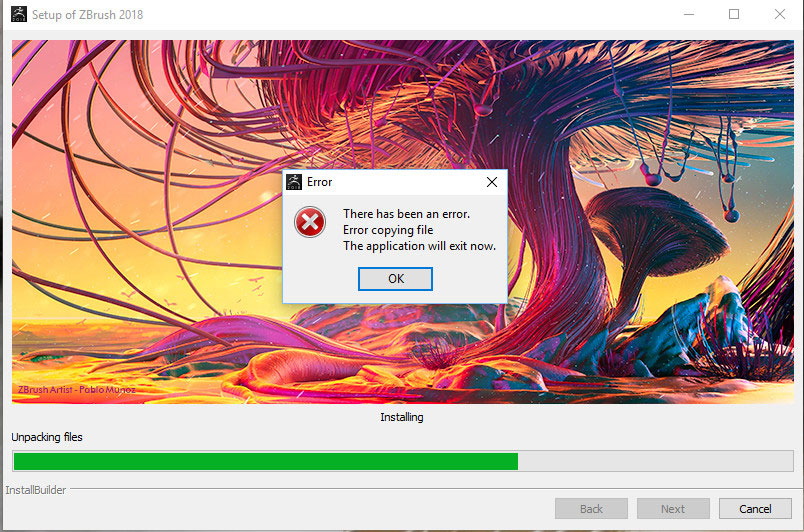 I checked to see if anything did get unpacked and this is what I found.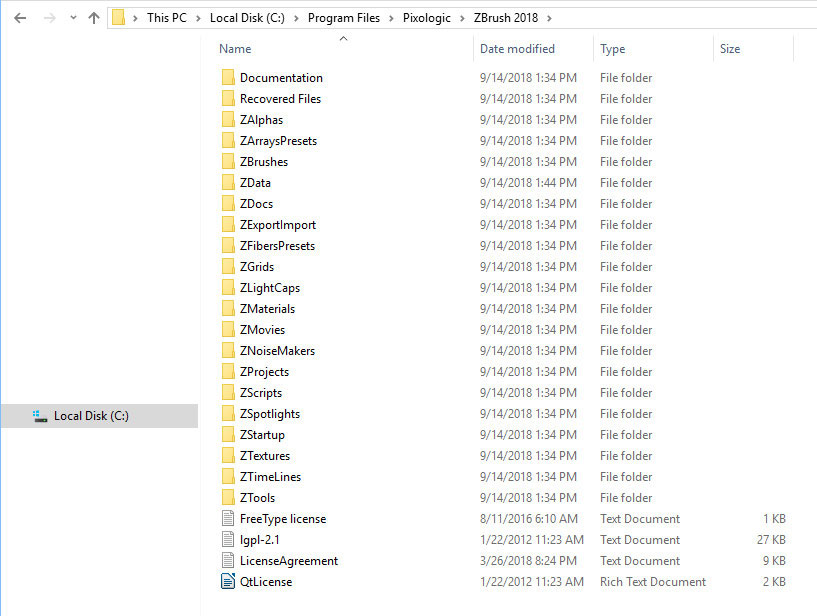 I have always installed in the default location that Pixologic sets for ZBrush even on Windows 7 and I have
never
had a problem with Windows 7.
If anyone out there is able to help, I would be most grateful.
Thank you.