Wolff Playing with Beez!
Contributing Artist
Doing some practice in ZBrush and Poser. Took going into DAZ Studio to get the proper fit to Dusk (eventually L'Homme) and then back to Poser to import the eyebrows I made. So I got them parented to Dusk's head, which works fine but I was HOPING that by injecting all the needed head morphs into the brows that they would follow along. That's a no go sadly.
PS: The brows are by NO MEANS my finest work, it was one of my early experiments using Fiber Mesh, very early, like around when Dusk 1 was released. Might be a good "toon" brow if I reshaped them a bit but not realistic enough for my tastes. See the screen shot..
Over at the 'Rosity forums here is the written tutorial they gave me to go by:
Load both the beard and Dusk (or any other figure)
Turn off IKs for Dusk if needed and zero the figure. If you're using L'homme, set his size morph to 0 it doesn't seem to zero with the rest
Open the fitting room
Start a new session using the beard as the object and Dusk (or whoever) as the goal. Uncheck zero figure (or prop) for the beard and leave it checked for Dusk
click on Create figure, type a name and click ok
uncheck the box for Dusk (or your figure) to clear all boxes
scroll down to jaw and check that box. Everything in between will check automatically.
If you grouped the beard already, leave auto group unchecked. If you didn't, check it.
Select the morphs you want to transfer
Click okay
Go back to the pose room and click figures>copy joint zones Dusk
Conform and save/use as any other figure

This method can be used for fitting anything to anyone. There are fitting tools in the fitting room, but I find it easier to pose and size the clothing close to the figure in the pose room and finalize it with the morph tool. The auto group isn't the best, but good enough for personal work, and sometimes it might work for professional quality if you're lucky.
I've tried my luck using the fitting room and the instructions above and while it resulted with a fitted eyebrow they don't follow along with Dusk's various face and brow morphs AT ALL!! The brow morphs for Dusk are completely ignored while some of the face shapes work OK but ultimately for most head shapes the brows look unacceptable. Learning this is for a for sale pack I'm working on (not these brows as explained above as they are only for testing and learning)
Any suggestions as to what to try to get them working as expected?
Thanks so much, Richard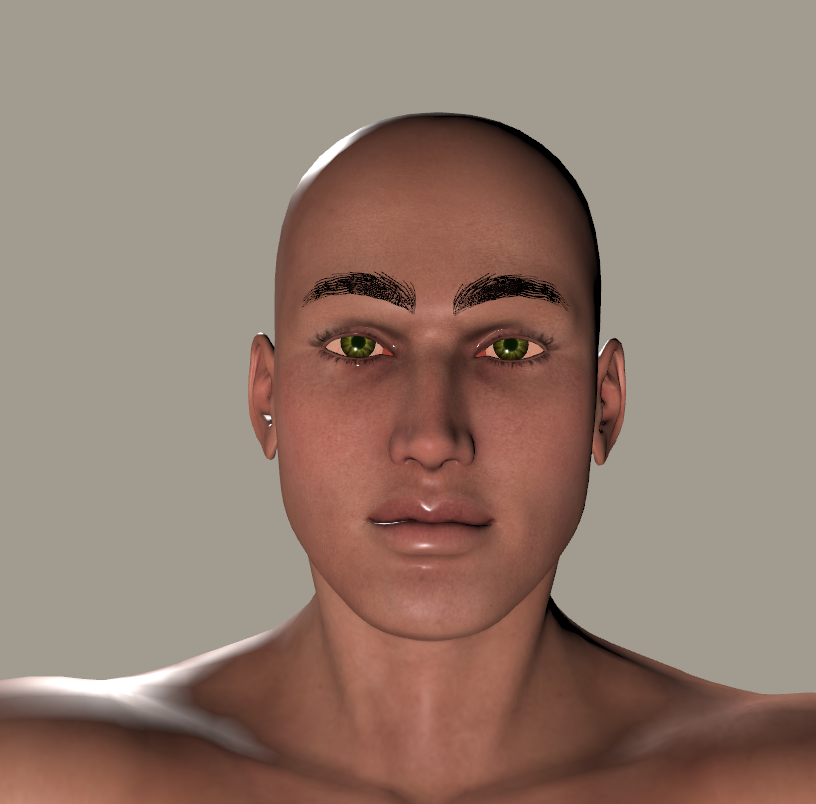 Thanks so much!