Esteemed
Contributing Artist
I have rigged a tail in Poser, and added ERC posing controls using EZPose Underground. Everything works fine, except for the ScaleAll and ScaleZ dials. Whenever I use any of the cascading scaling options, the joints loose curvature as can be seen below.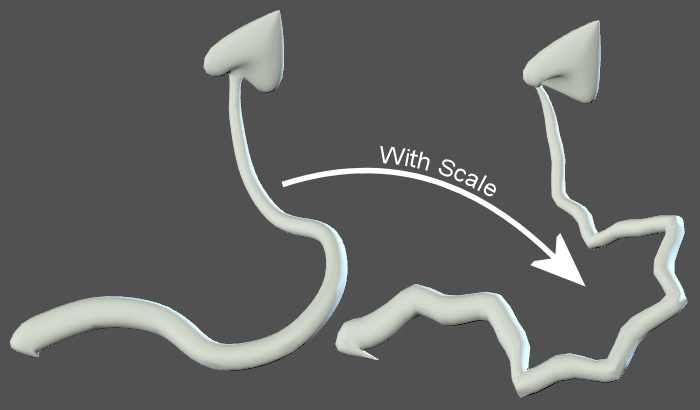 I have tried adjusting the Smooth Scaling Zones (per joint), but they seem to have no effect over this. My first suspicion was that scaling was making the next joint in the chain to get out of bounds with the scaling zone gizmo from the previous joint, but if that were the case, converting them to weight maps should fix it, but it doesn't.
I then remembered that Smooth Scaling Zones in Poser use both weight maps AND the old-school gizmo, but adjusting both of them has no effect on the distortions. I have then examined other tails that seem to work well with EZPose scaling, but found no difference between them and my model. Rigging-wise, they seem identical.
Then I thought this might be a bug with Poser 11, so I have rigged the tail again from scratch in Poser 10, and got the exact same results. I tried rigging the tail by hand on the Setup Room, and also with Hier files (old school), but both resulted into the same issues. I was pretty much convinced that converting the joints to weight maps and adjusting the Smooth Scaling Zone gizmos would resolve the scaling issues, but nope.
It must be something else, but I ran out of ideas. I would appreciate any hints on what could be causing this, or if you know of something I haven't tried yet.