Someone in the Daz forums was looking for something like this. I had tested one out while making irising openings for my Star Storm product, and still had the geometry file. I still had the .duf file, too, but had inadvertently deleted the .dsf file. So was able to copy hierarchy back to the geometry, but still had to do some re-rigging. Anyway...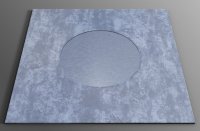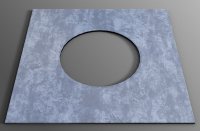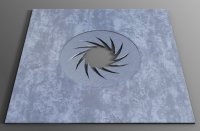 Just a simple figure consisting of a square rim and 12 curved door segments, each rigged so that they can move individually. There is also a control to open them all simultaneously, irising open.
This is uv mapped, but no textures included. I just applied iray shaders for the promo pics. Unrestricted use, feel free to use this in your projects.