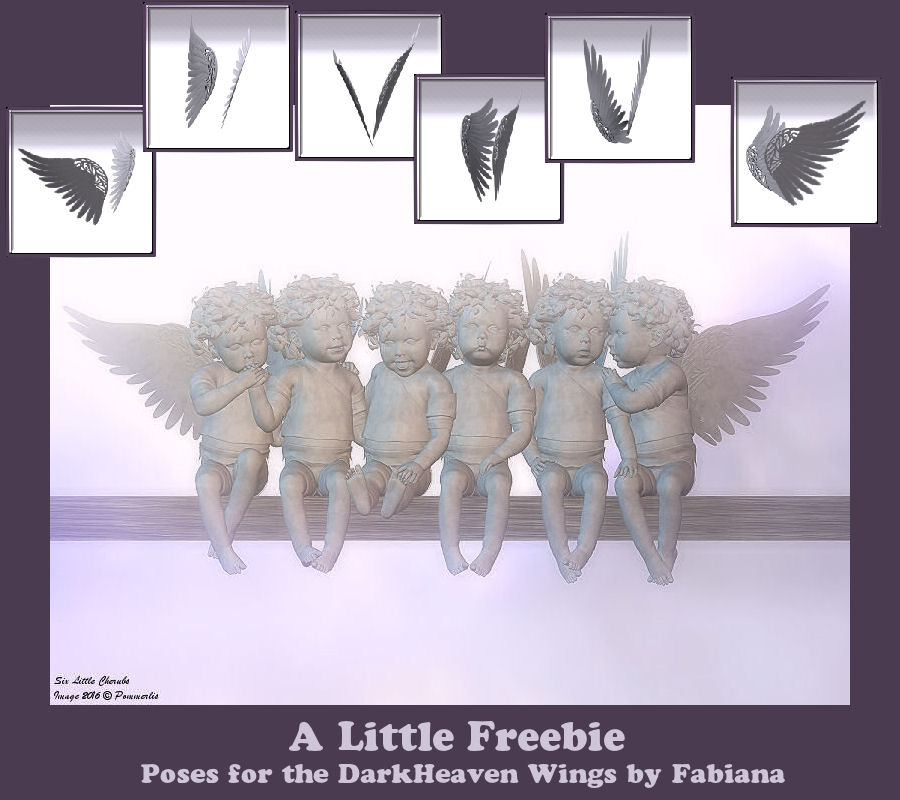 These are 6 poses for the DarkHeaven Wings by Fabiana, included are of course a Default pose and Instructions, so you can re-create the 6 little Cherubs sitting next to each other.
This set is meant as a free add on to my CuteMoves for BabyLuna set, as to complete the Bonus material. In order to create the above image you need;
BabyLuna and my CuteMoves
The DarkHeaven Wings and this freebie
Your imagination and time.
Have fun!