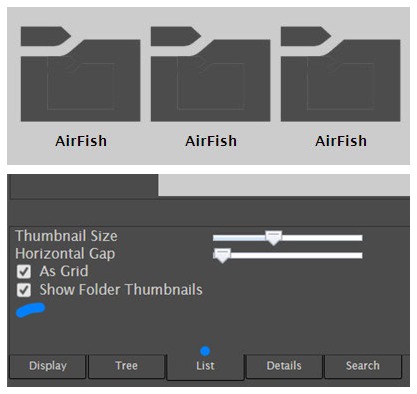 I've never been able to get this Library feature to work in Poser 11. That's been true of Poser 11 on different PCs, and on different Windows versions.
Now I find that the new Poser 12 has the same problem. I tick "Show Folder Thumbnails" at the foot of the Library panel. I search. But there are no pictures on the folder thumbnails on the search results, just dark folder icons. Other search result items show up normally, with pictures. There are pictures/items in the folders, they're not empty.
Is there a fix or workaround for this problem? Or is it a known bug?