Energetic
Contributing Artist
I'm currently working with UPMapper (the free one, not the pro version) and Roadkill, UV mapping a model I'm working on. Any suggestions for a quick and easy way to neaten up elements like this (e.g. make them rectangular)?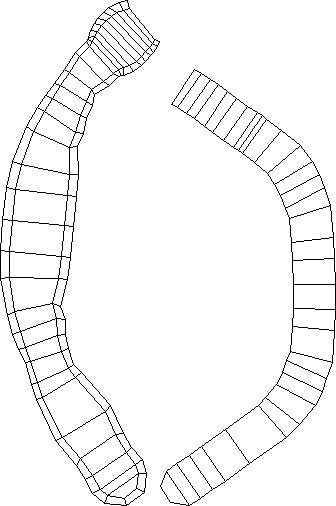 Ideal methods would be a. simple (I haven't found a quick, minimal-step way to straighten things up in Roadkill when something is as banana-bendy as this) and b. free or cheap, or reasonably-priced and absolutely worth its bytes in sovereigns. Something with a one-step 'make rectangular' option would be just the ticket.
In the longer term I suspect the answer is to learn Blender, but right at the moment I don't want to have to lay all the learning groundwork I'd need before I could do the one thing I want to do right now, i.e. have straps that are straight on my UV map so I can get on with the next steps.