Ah ! I'd forgotten that the two topics had different titles, and this one was
"Poser firefly candles ?"
not
"Candle Flame Shader For Firefly... (Use Postwork Answer Is For Cowards!)"
- that's the Renderosity one.
Anyway, for anybody else who might be interested we now have several different attempts at a candle flame shader over on that Renderosity thread - here's a screenshot of
my summary post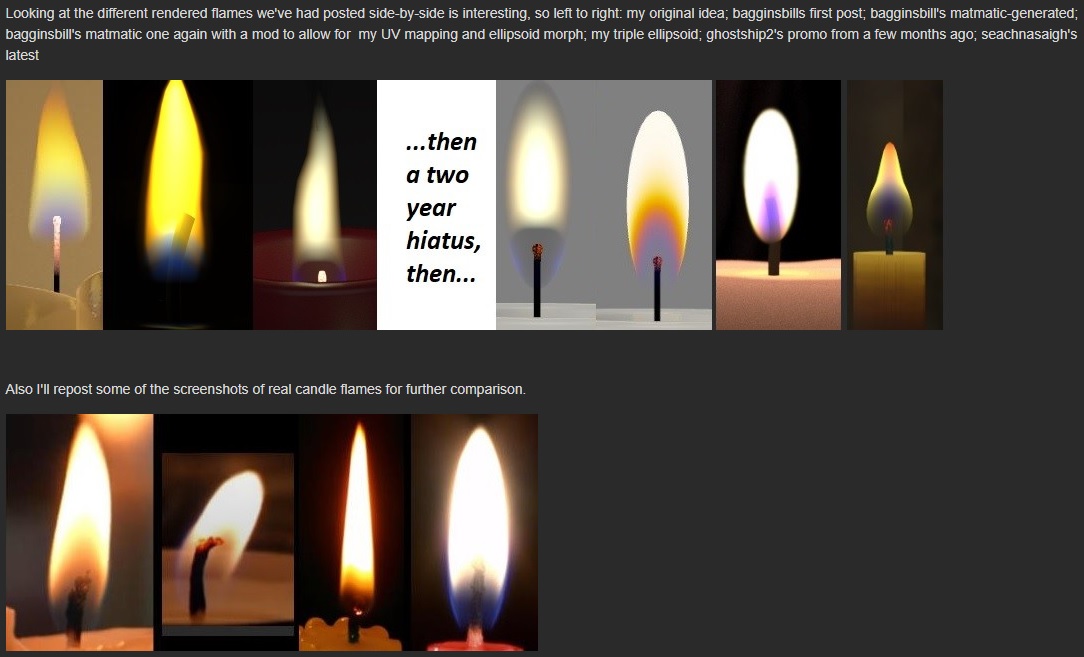 Think you can do better ? Then post your shader and a render here or on the Renderosity thread.
Have some observations or suggestions ? Then post them here or on the Renderosity thread.