Has anyone tried it yet?
Without changing any settings, it is pretty much a one-trick pony, but I was wondering if anyone else out there has given it a play, and used the pillows in their renders.
Anyways...
I grew my version to three panel buttons, so I gave it it's own tool tab. Still some work to do, and mostly the fluff work is done. Now, I just need to get in and code the meat-n-potatoes...
WIP updates: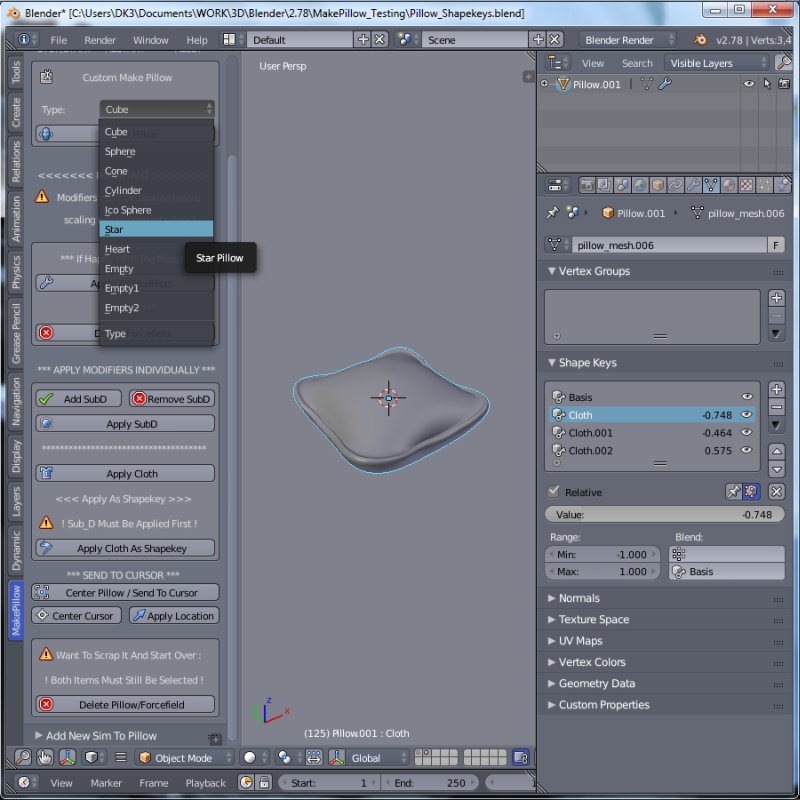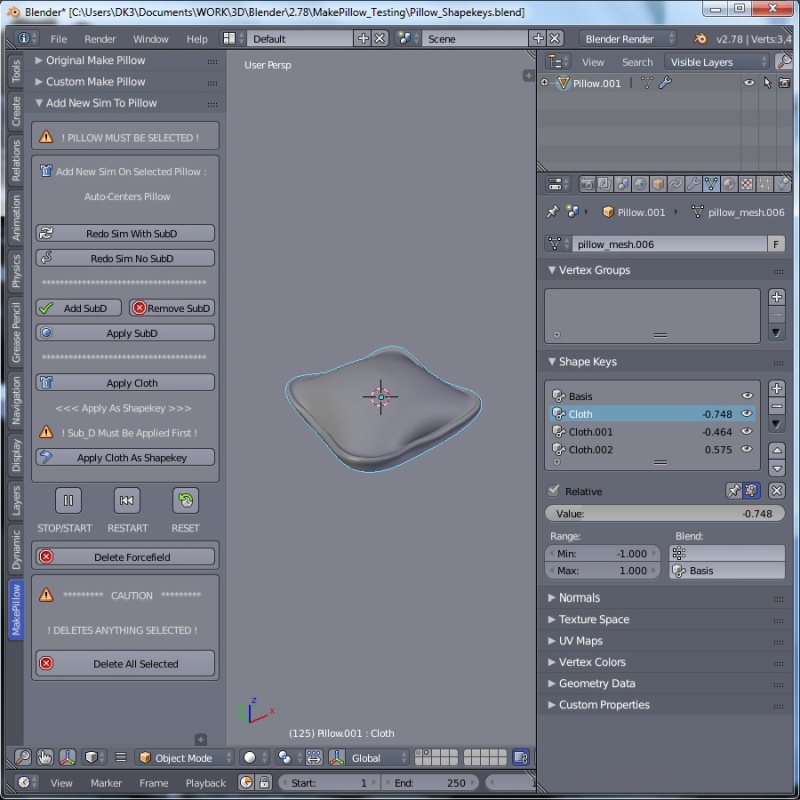 The pillow on the screen is result of quick play testing the shapekeys function. Further work can be achieved from this starting point.