HW3D President
Staff member
Co-Founder
Showing some highlights of screen grabs of some of the work on our horse, that was affectionately named "Harry" by CWRW. Frankly with all the input and direction that Laurie Prindle gave to me while modeling the horse, she could have called him "Mr. Marbles" or whatever and it would have stuck with us. Flint_Hawk was also a huge help in giving guidance and suggesting needed tweaks along the way. With these two ladies giving superb and needed input, and further input from this caring community of artists, our Harry has become the standard to beat for 3D horses in this community.
I first need to post the beautiful product image that CWRW rendered for Harry. This also shows off the superb texture work created by CWRW. With Laurie's maps, and Paul's stellar and ground breaking rigging work, this model has become the quality product that it is.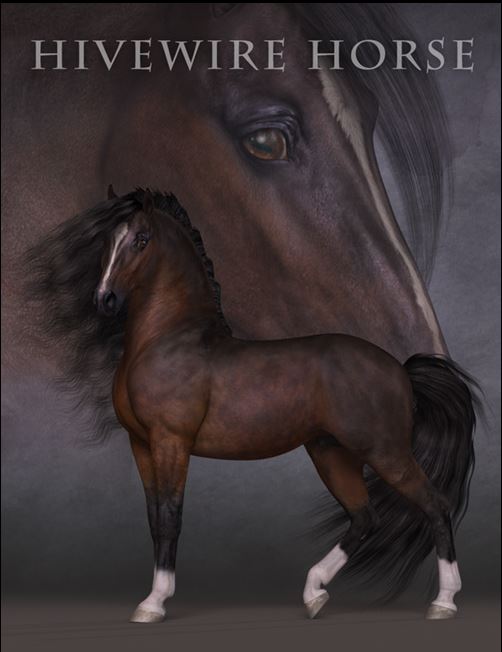 Now I'll show you all some of the work that got it started.