Seasoned
Contributing Artist
Hey all, I've been playing around in Zbrush and trying out a new technique for creating clothing after watching some Michael Pavolich videos. He showed a method where he started with a cylinder but instead of using move to push it around to make clothing he used the trim curve. Which I used to make this bathing suit for Dawn. See the image below. My problem is that after adding the tubes around the borders using frame borders that it's 98000 points. When I try remesher...the tubes disappear. I know that I'm probably missing something really simple...any ideas? I haven't used curves much before so I'm sure it's just me...
Added another image this time in DS with it rigged via transfer utility.
I tidied the edges up so less lumpiness and I split the parts and then merged down to see if that would stop the initial issue but it doesn't.
I need a way to connect the trim to the suit so it doesn't come apart when posing in DS.
The other thing I could try is to extrude the trim around the neckline and other openings and add some thickness but I did want to use the curve tubes if I can. They look really nice...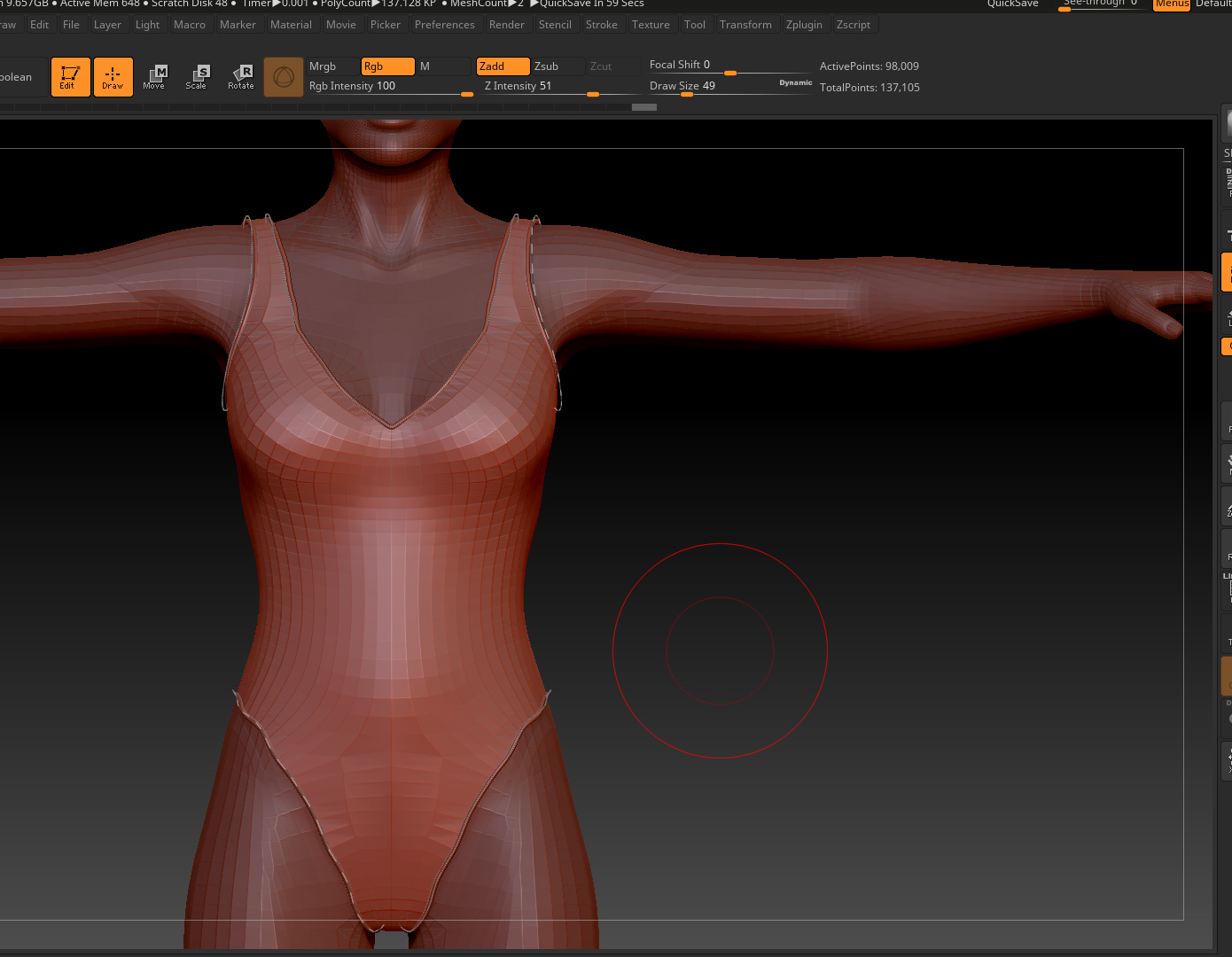 Another image this time in DS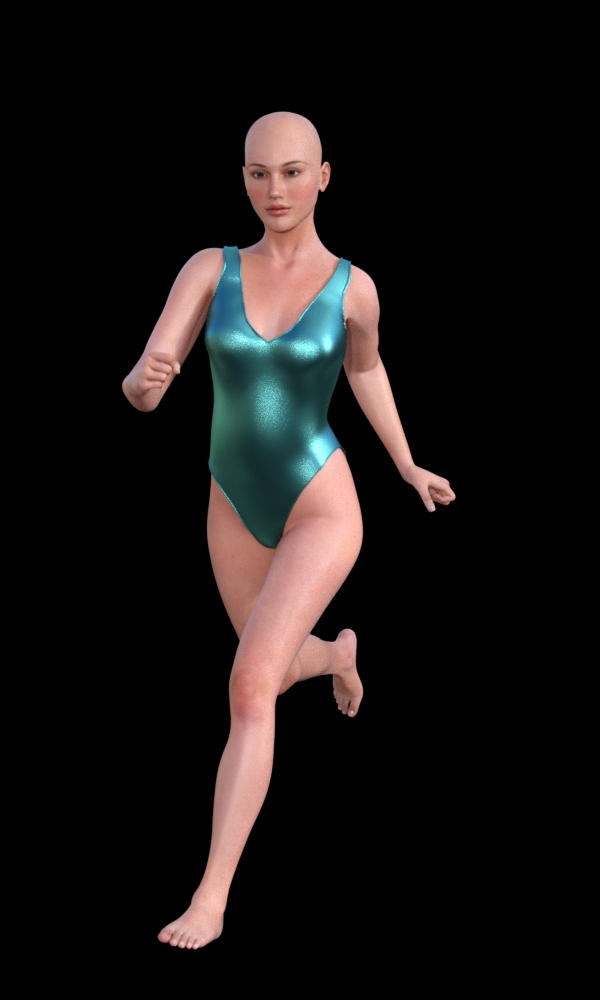 Last edited: