Energetic
Contributing Artist
Pleased with how these are coming out. DForce cloth, entirely non-photographic textures (mostly drawn in Paintshop Pro although I used Photoshop to generate he normal maps), shaders created from scratch. The knitted texture (#2) still needs some work in places. I'm working on getting similar results in Poser with dynamic cloth.
Because the textures are not photographic, I need only one normal/displacement/transparency for the woven style and one for the knitted style, and can apply different colours/stripes/checks etc. with masks that match the weave/stitching.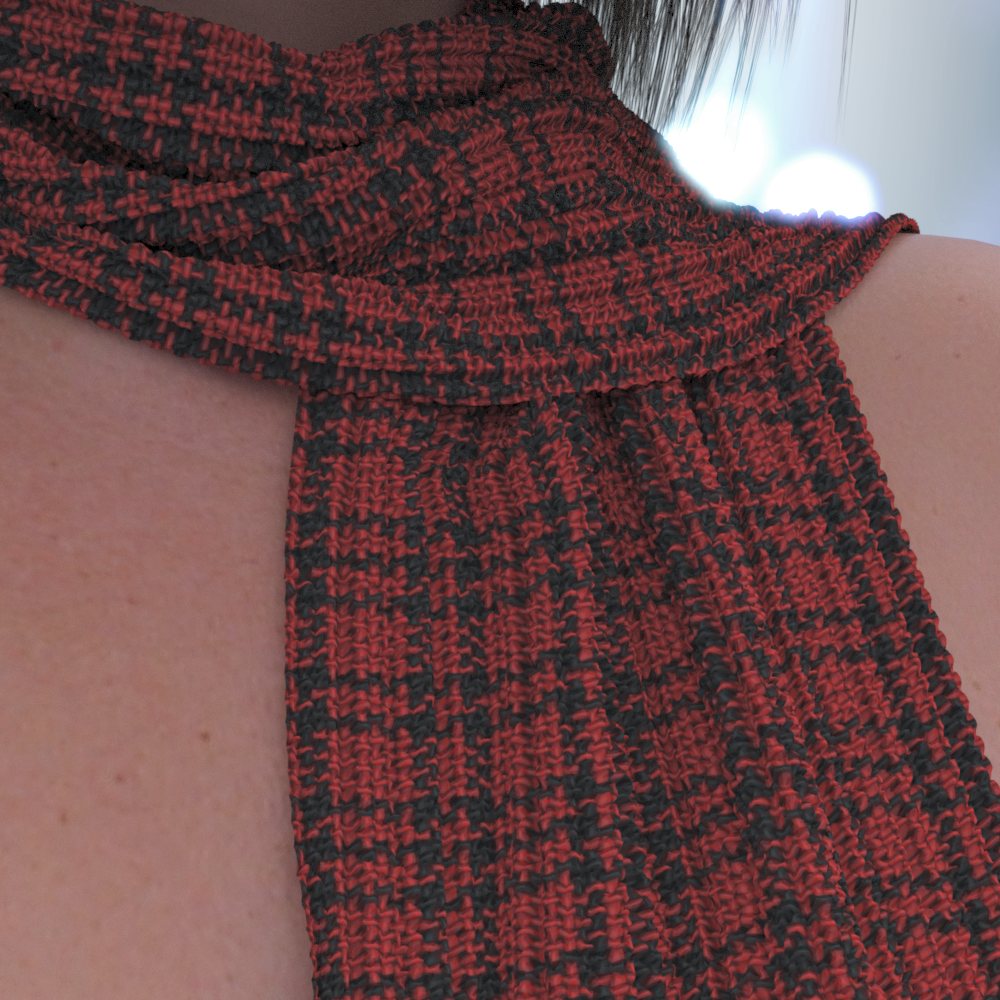 Of course, I OUGHT to be working on the pose sets that have been nearly-almost-finished for months.