Pendraia submitted a new resource:
Celestial Angel for Baby Luna's Jeans and Longsleeve by Karth
- Textures for Karth's Jeans and Longsleeve for Baby Luna
5 textures for the Longsleeve and 10 for the jeans.

Please note: It says still pending but I noticed that there is one download already. If the link doesn't work let me know.
Read more about this resource...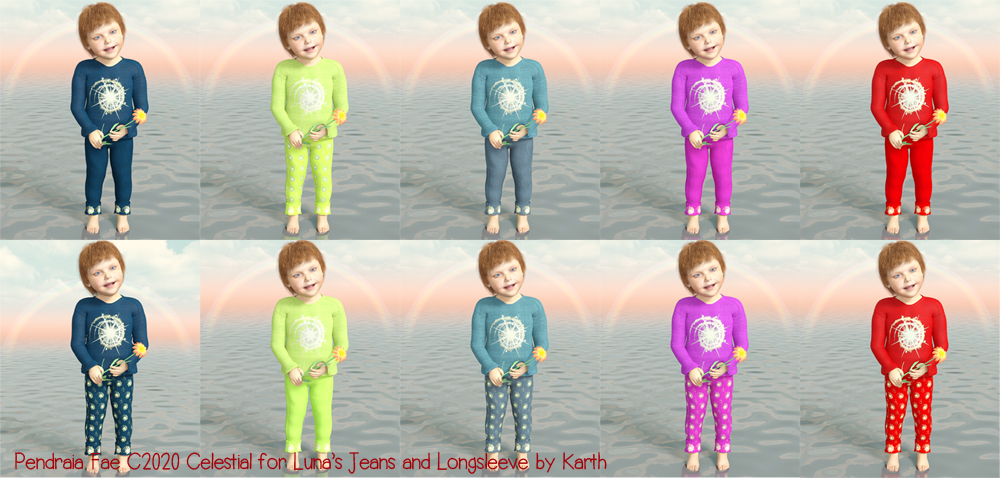 Last edited: