Every once in a while, I like to fire up zbrush (with cocktails) and play around to see what I can come up with. So, first let me share what I came up with after about a day of work.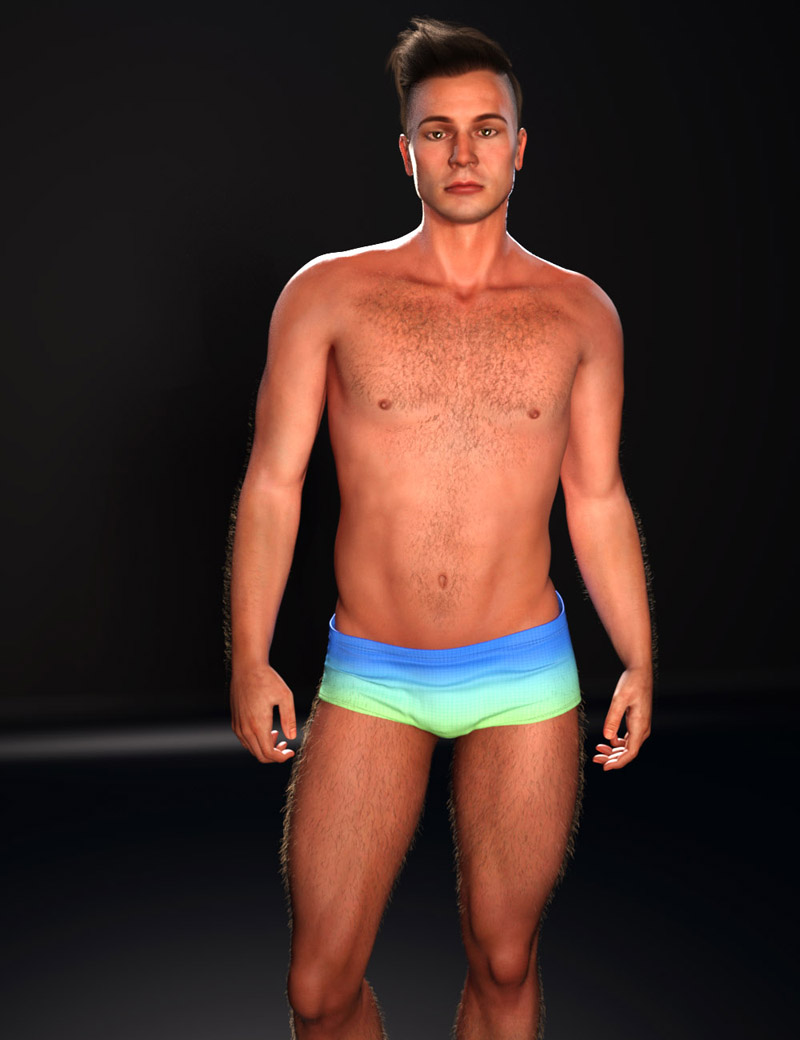 The major things I did:
* Changed the torso shape to be more square and less hourglass in the waist area.
* Scaled the head smaller to match the body
* Scaled the eyes smaller and moved them in to be more realistic, imo.
* made the ears smaller and changed the shape
* Change the chest shape to be flat and moved the nipple area
* Smoothed the neck area and reshaped the head
* widened the abs
* Changed the glute shape
* Changed the thigh shape
* Changed the knee shape
* Changed the foot shape
* Changed the collar/shoulder area; added JCMs for lowering the shoulder to help reduce the gap under the arms
* made a prelimary face shape, to make it more realistic.
Once I got a head and body shape that I liked, I autofitted some Genesis 3 undies and some fibermesh body hair to the shape and rendered. I think it needs a lot more refining and correctives for bending to be used with common poses, but I don't think it was bad for the short time I put into it.