Dynamic outfit for Dusk, comes in 4 different options, there are two neck styles, one open and one closed, and each comes with a choice of loose or tight fitting pants. The models are the same but the constrained groups are different so that they behave differently in the cloth room.
Also the objs can be found in the props folder (not geometry folder) so anyone wishing to use with lola69's script in daz can do so. However, there will be no constraints and the pants may fall down his hip (not tested)
Shown below is the open neck with loose pants and the closed neck with tight pants.
Several mat zones so you can alter colours to suit or you may wish to make the lower portion of the leg invisible for knee length boots. Does not come with any textures.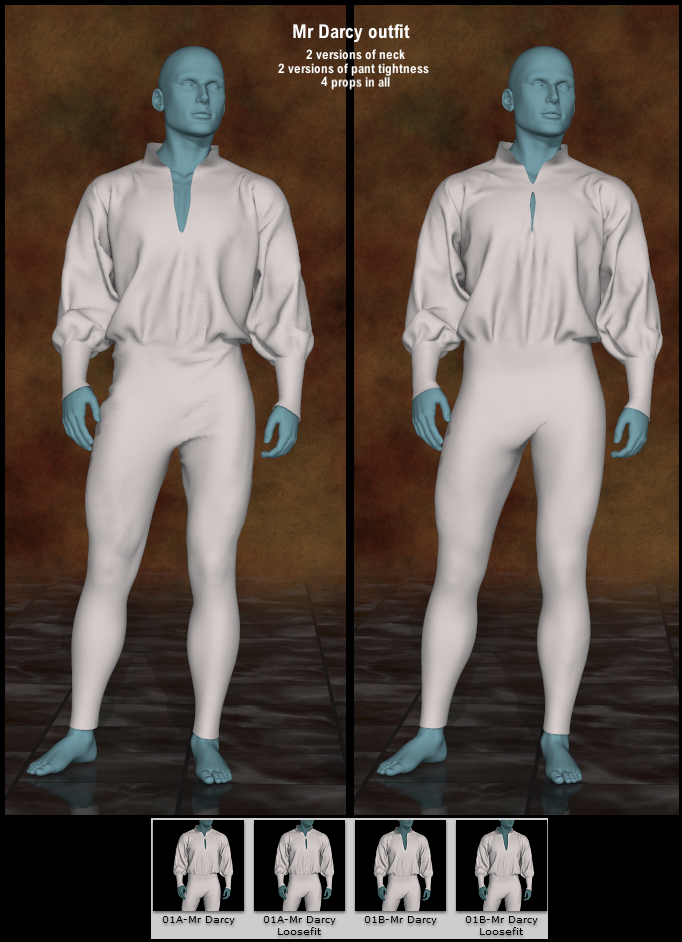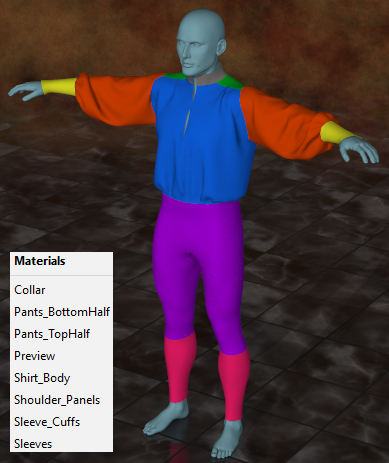 Download using link provided, then click on the arrow down icon.