Distinguished
CV-BEE
Contributing Artist
I've been thinking for some time that I should have a single WIP/Sneak Peek topic instead of scattering them all over the place.
So, here are the links to the individual WIP / Sneak Peeks. Moving forward, I'll put upcoming projects here. Sound good?
Nouvelle Aube For Dawn
Evocative of an ethereal alabaster sculpture,
Nouvelle Aube for Dawn
is a hauntingly beautiful young woman inspired by the art of Oleg Dou. She includes two base faces, one with pale lips and one with shaded lips, and five watercolor inspired faces, seven lip colors, seven nail designs, and ten eye colors.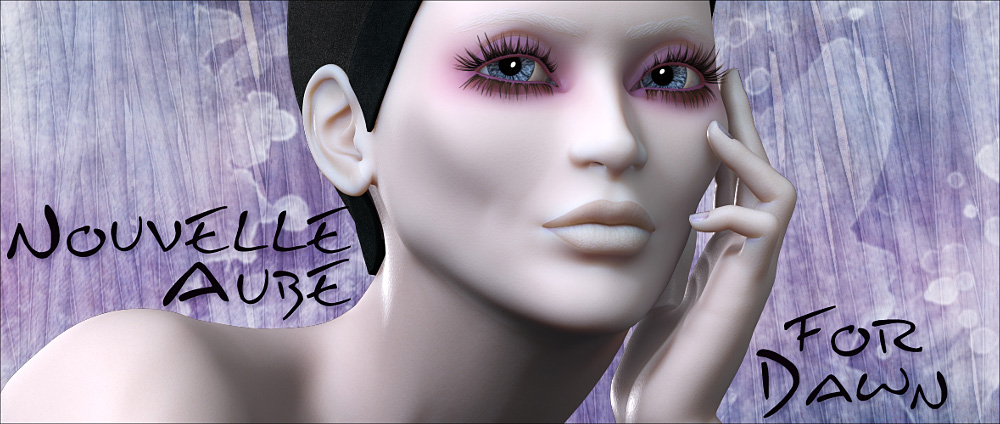 Casually romantic,
Nouvelle Aube Clothing for Dawn
is a collection of conforming and dynamic clothing. Worn separately or layered together for a Lagenlook style, the dynamic Dress and Pantaloons, conforming Tights, Tube Top, and Booties allow for different looks. A prop Cap completes the look.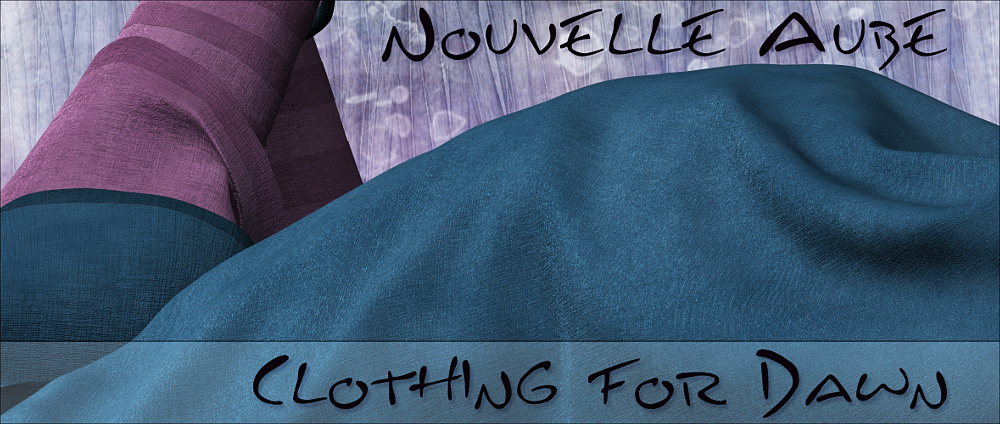 Pensive or quirky,
Nouvelle Aube Poses for Dawn
includes 6 sitting poses, 6 standing poses, and 2 floor poses. Bonus versions of the dynamic Dress and Pantaloons with pose morphs included (Nouvelle Aube Clothing required for clothing). Nouvelle Aube Decor suggested, but not required for sit poses.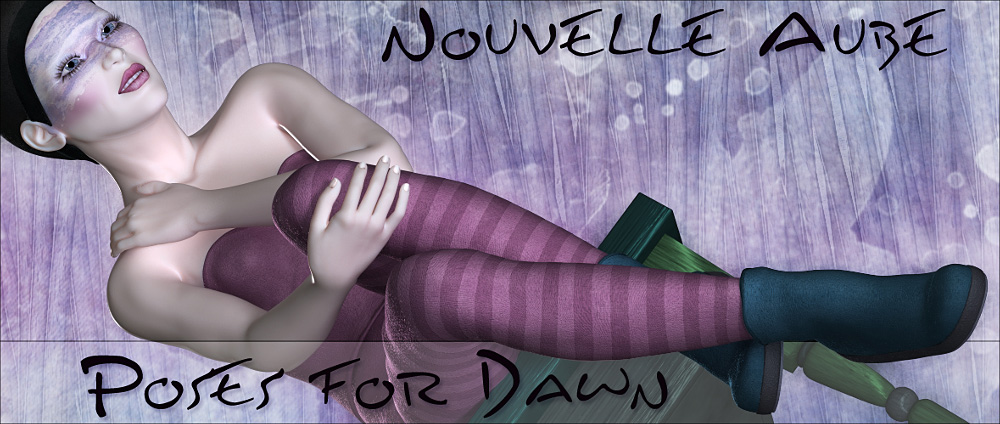 Centered around a vintage writing desk and stool,
Nouvelle Aube Décor
is an eclectic collection of furniture, desk and writing accessories, and floor props. With presets, the collection can be loaded as a set within the Nouvelle Aube Studio, on the Poser ground, or as individual pieces.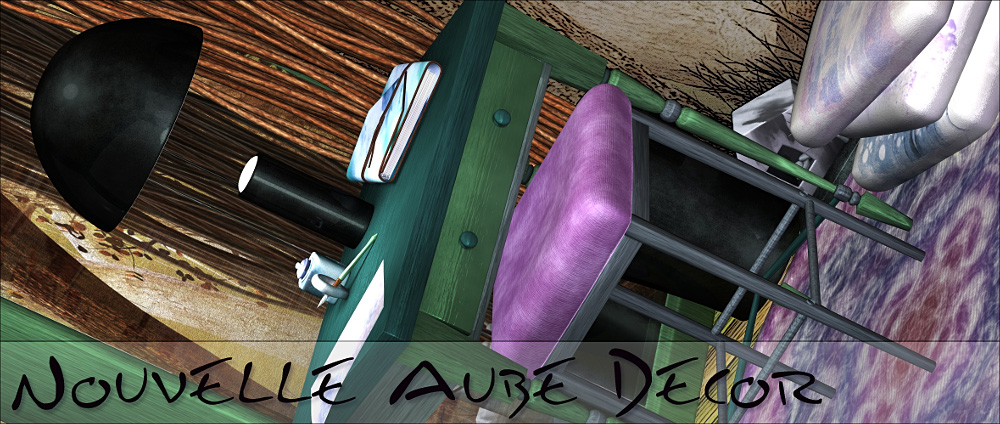 Does your aspiring writer need a small intimate space to furnish with the essentials? A one room garden studio, the
Nouvelle Aube Studio
offers an unobstructed view of your garden setting. Furnished with the Nouvelle Aube Décor set, everything a writer needs is at her fingertips.