Have you ever found an interesting, and possibly unusual or unexpected, way to use any of the material room nodes ? If you have then please share
I'll start.
The Cellular node (New Node > 3D Textures > Cellular) has given me several pleasant surprises.
The first one is that if you set mode 3, a large scale, and high turbulence, and plug that into displacement for a groundplane you can get a nice windblown sand effect. Or maybe tidal mudflats?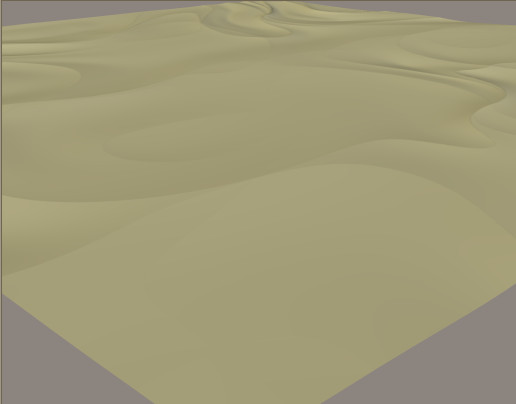 Here's the setup as applied to the default Poser 6 groundplane to get the render above.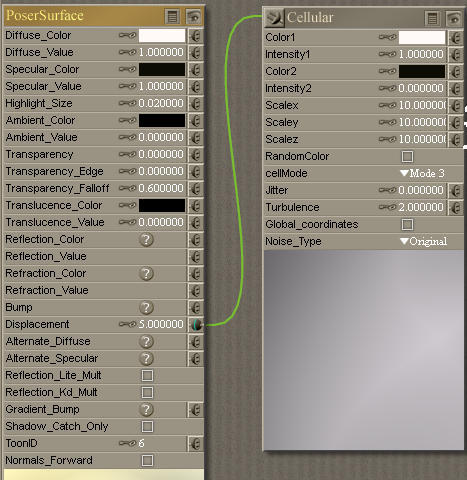 It's definitely worth fiddling with EVERYTHING on the Cellular node !