Running with the wolves.
CV-BEE
Contributing Artist
These are just a couple of preview renders on a character for Dusk that I have resumed working on. This all still very early in the development process here, but I'm planning a body/head morph preset with skin, and probably at least a couple of poses to go with him.
Standard caveat here : Anything and everything subject to change until declared final... and I have no idea when exactly he will be done.
This Nataani.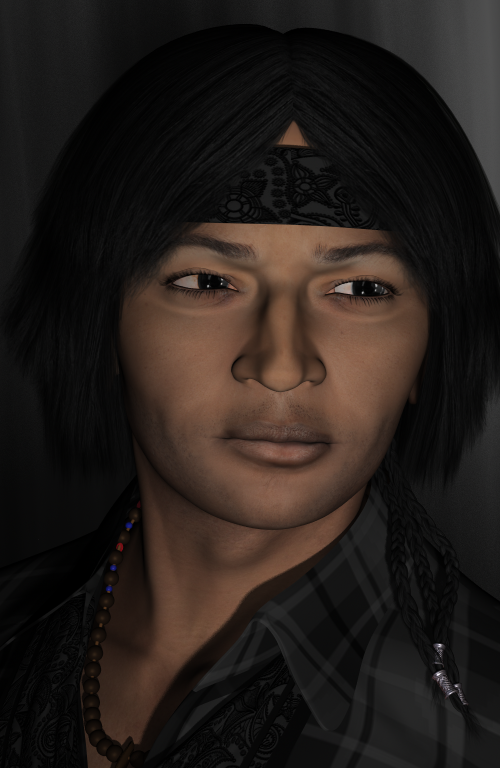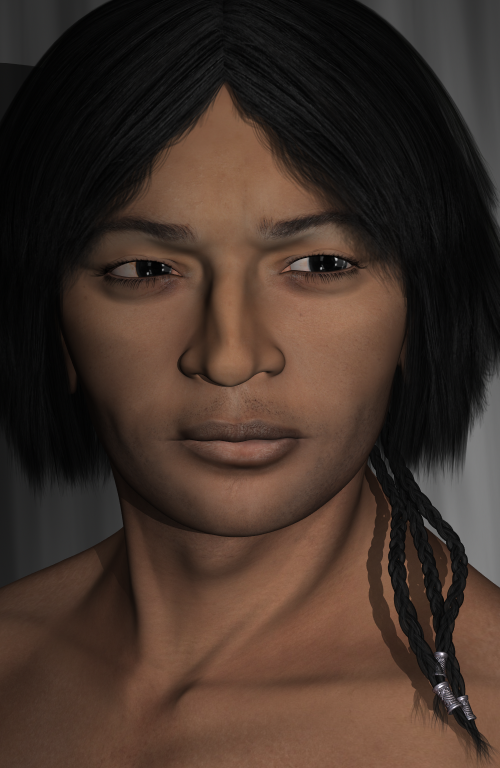 And Nataani borrowed from M5's closet as I haven't got much to put on his lower half that wouldn't cover ALL of his lower half here. LOL
I am still working on his morphs. I'm not happy yet with the pecs; I need to round them out a little bit more but do it without making them look female. I feel like I could really use some additional shaping dials in that area, but I have no idea how to describe what exactly I'm looking for. LOL And I wish I had more control over the musculature on individual body parts, rather than just dials that affect the entire figure all at once; I'd like to reduce the bulge on the back of the calf just a little bit.
I have a few skin options planned, but haven't yet got those textures to a state that is acceptable for public viewing. Also, the materials right now are extremely basic. I have not done anything with SSS or ubersurface or anything like that yet. More previews will follow as I continue work on him.