Rather than clog up the "official" HiveWire Big Cat render thread, I thought I'd start a new one to document my "progress" on an un-official LAMH fur for Kitty. I'm hoping for lots of picky people to come and post what looks
wrong
with the fur, and other suggestions for improvement.
I'll start out with two renders of it as it is now; a headshot of the black leopard version, and a full body shot of the regular leopard version...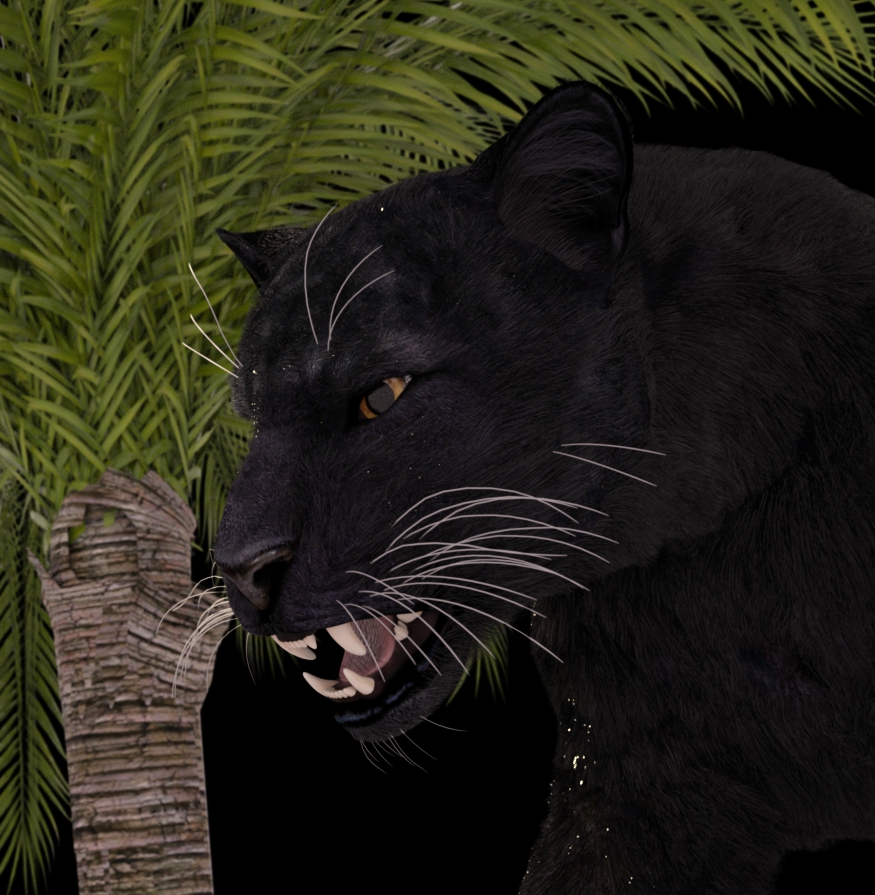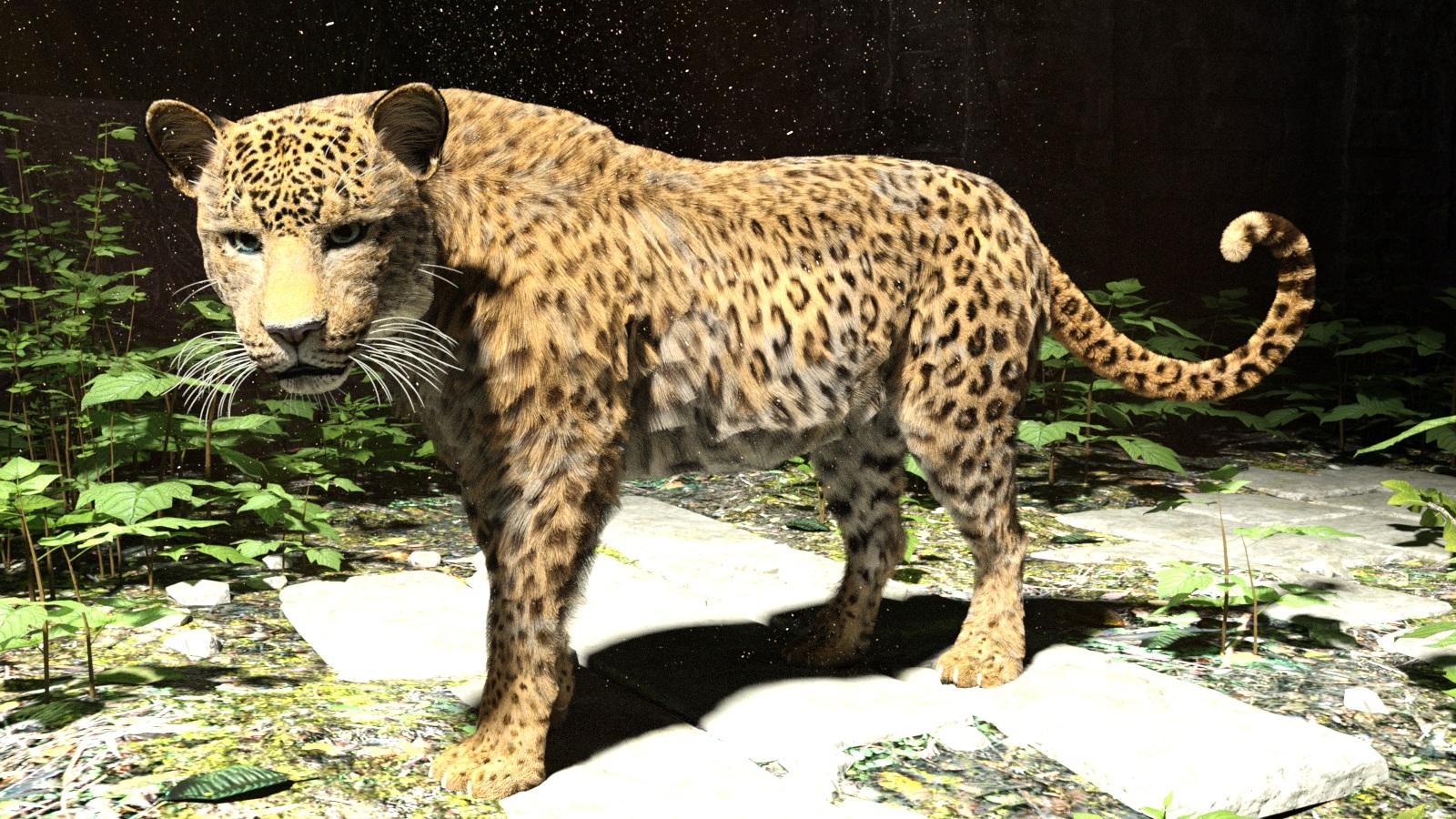 I'm pretty happy with the head, ears, tail, and feet, but I don't really like the body yet. It is still too obvious where I took out the scissors.