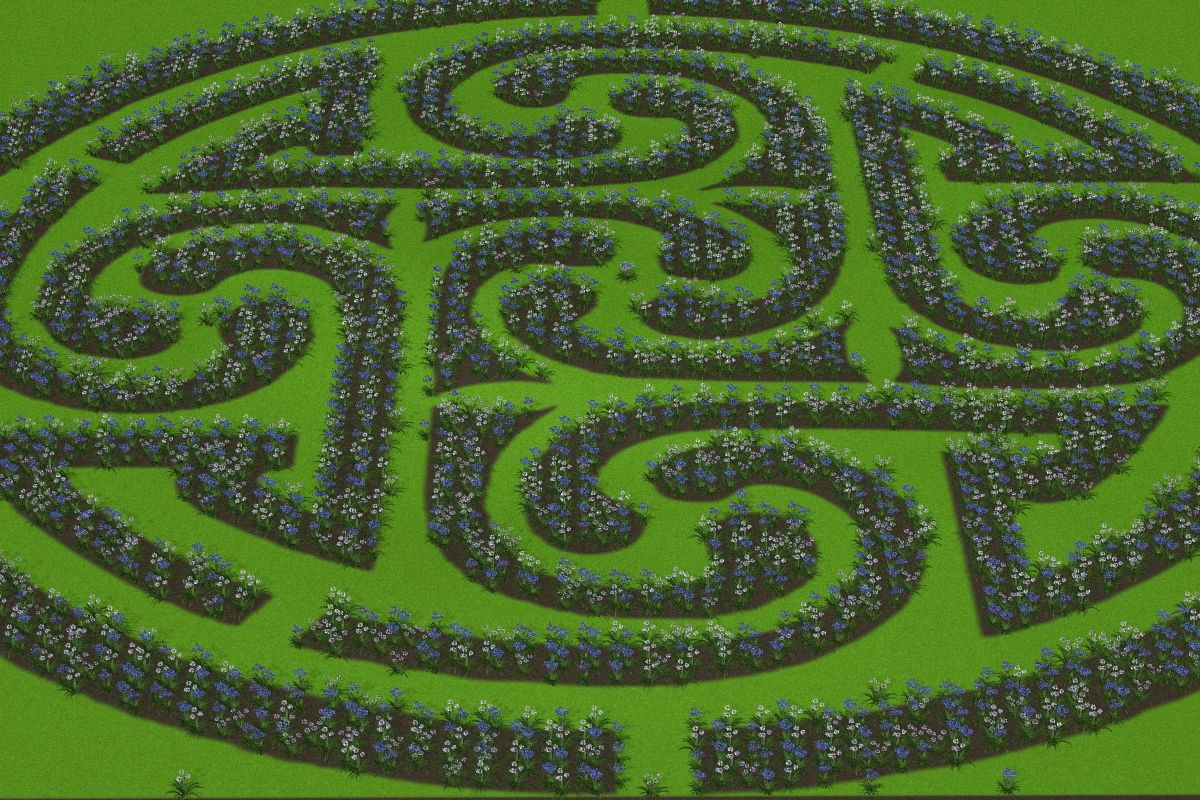 It was a whole bunch of fun making this simple scene.
Just done as experimentation, to test various functions in Lightwave's Instancing.
There are only five objects in the scene.
The instance generator is a ground plane with 8,192 polygons.
The other four are a blast from the past, Lisa's Agapanthus.
These things are crazy! Each one has 49,839 polygons.
Must have had them for at least ten years.
They were among the first of my Poser aquisitions.
Here they have been converted to Lightwave Objects.
The surfacing (i.e. Materials) works differently in Lightwave.
There are 3,966 instances of a the four Agapanthi combined.
The ground plane is using surface mixing controlled by a monochrome graphic.
The graphic, enlarged as it is, has fuzzy and wrinkly enough edges,
to result in a natural looking border between the dirt and grass.
As can be seen, the graphic is also controlling the distribution of instances.
The render time was just under 2 minutes.